Published on

Updated on 
Best running apps work offline for Android and iOS
Authors
Running is a healthy form of exercise. It allows you to lose excess weight, give the body a beautiful shape. We selected the best running apps working offline for iOS and Android. Install and test out the trackers; no matter if you are a beginner or professional sportsman. We hope it will have a positive effect on your lifestyle.
Table of Contents
Our Top 5 Apps for running
Best app that work offline: Strava
Best for newcomers to running: Couch to 5K
Best for motivation: Runkeeper
Best app with workout routines: Running App
Best Overall: Runkeeper
How we chose the best mobile app for running
Let's look at what criteria we use to choose the best app for running:
Offline mode: it is necessary that all the main functions work independently of the Internet connection. That is, the user could use the running app offline.
Good for beginners: all the apps in the review are designed for a wide audience of users. At the same time, it is important that a newbie can understand how to use the app.
Weight loss: the ability to record calorie consumption, different modes for burning calories and weight loss.
Distance tracker: the user can choose the time of running and the length of the distance. It can be a sprint, a marathon or other options.
Cost of subscription: which features in the app are free and which are available only after subscription.
| | | | | | | | |
| --- | --- | --- | --- | --- | --- | --- | --- |
| | offline mode | distance tracker | good for beginners | weight loss | marathon mode | training plans | price, EUR |
| Strava | x | x | | | x | | 2,99 |
| Nike Run Club | x | x | | | | x | free |
| STEPN | ? | x | | | | | free |
| Couch to 5K | x | x | x | | | | 1,25 |
| Map My Run | x | x | | | | | 4,36 |
| Zwift | x | x | | | | x | free |
| Runkeeper | ? | x | | | x | | 0.99 |
| Pedometer for Walking and Running | ? | x | | x | | | free |
| Start to Run | x | x | x | | | x | 3,49 |
| Running App | ? | x | | | | | 3,29 |
| Sports Tracker | x | x | | x | | x | 1 |
Apps review
Developer: Strava Inc.
Price: Free / 2,99 € (pro)
App rating: 🐱🐱🐱🐱 4.4 out of 5
The Strava service consists of two apps: one for running / marathon and one for cycling. A monthly subscription costs a minimum of €2.99 (if you subscribe for a year). The first month of using the app is free to use.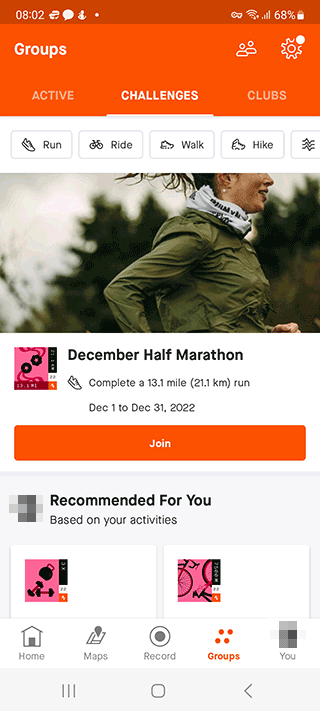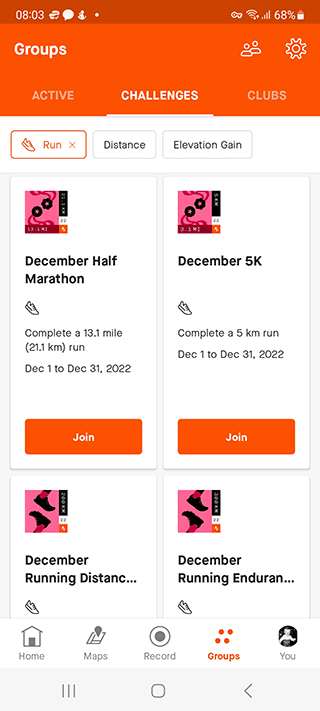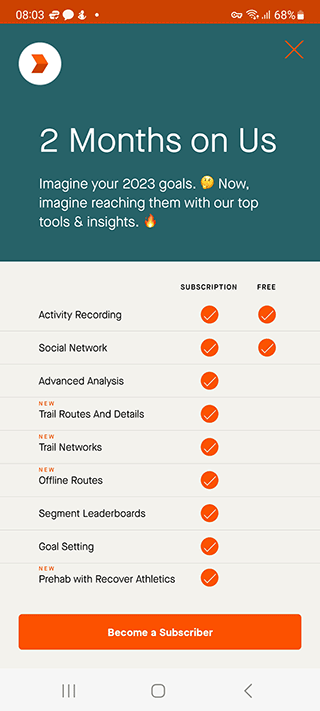 Firstly, you can choose your goals. For example, you can set a goal to run a marathon. After that, all your friends who have the app will follow your dreams.
Among Strava's most interesting features are:
Auto Pause. If you have stopped the run, the training recording is automatically paused and is activated only after you have restored the run.
Display Mode. You don't need to turn on your phone screen to track your location.
Sync with sensors. Connect the app to any gadget with a built-in pedometer or heart rate monitor.
Hints and notifications. The app informs about start, pause or finish.
Personal profile. You can keep a detailed workout calendar.
The app is suitable for those for whom sport is not only a way of self-development, but also an opportunity to communicate with people.
Offline mode: The app works offline: you can record how many kilometers / miles and at what speed you ran. However, offline map will not be available to you. Once you are back online, Strava will update the data and submit it to the statistics.
Pros:
Opportunity to earn prizes, including cash
Tracking results
Developer: Nike, Inc.
Price: Free
App rating: 🐱🐱🐱🐱 4.0 out of 5
This free running app is available on Android and iOS. It is also a kind of social network, or rather, a club of interest. One of the features of the NRC is the audio training from sports stars. This is a great motivation.
There are several training plan options: preparing for the race, pumping up physical fitness and the development of speed and strength.
Some of the most interesting features include:
Run control, auto or manual pause.
Flexible settings. To see your heart rate, duration, pace and distance, just touch the screen.
Ability to listen to music during a workout. There are playlists from famous athletes.
Offline mode: Does Nike Run Club work without an internet connection? The answer is yes. Keep in mind, however, that the assistant functions will not be available until you are reconnected to the web. In addition, terrain maps that you haven't used before while running won't open either. So, you can run and save stats with Nike Run Club, but some of the features will be limited in offline mode.
Cons:
The app is suitable for running only
There are no options for cycling or walking
Pros:
The app is good for beginner runners
It allows you to get in shape fairly quickly
Developer: STEPN
Price: Free
App rating: 🐱🐱🐱🐱 4.1 out of 5
Increasingly popular game that allows you to earn money by running or walking. To play, you need to buy special sneakers. Their price starts at $24.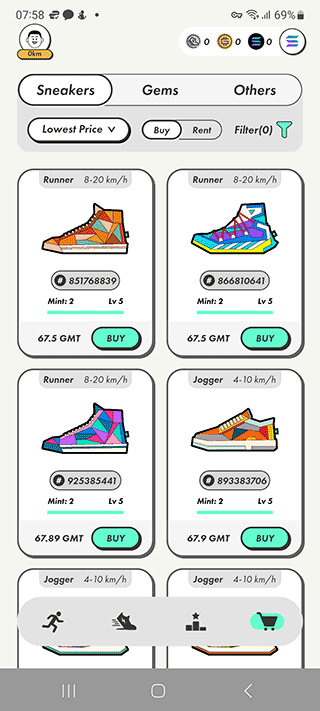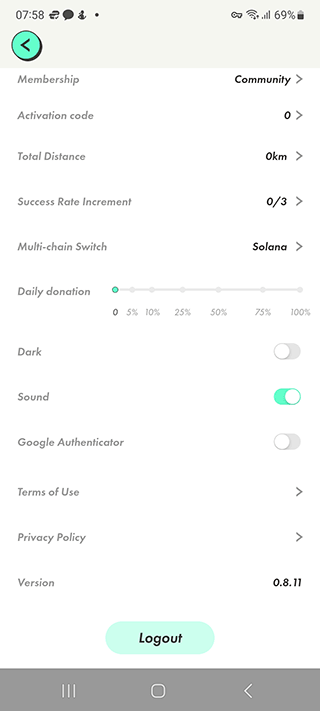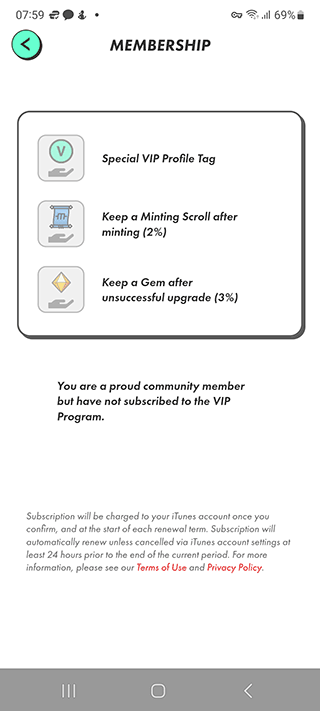 Sneakers are divided into several categories and have attributes such as durability, comfort and efficiency. These qualities can be pumped up for money.
Pros:
You can earn about $3,000 for a month of running.
The game is suitable for those who can't find real motivation to walk or run.
Cons:
You have to buy expensive sneakers to be effective and achieve good results.
Developer: RunDouble C25K
Price: Free / 1,25 € (pro)
App rating: 🐱🐱🐱🐱 4.2 out of 5
Among the most important features of Couch to 5K we should note voice assistance: a virtual trainer tells you what to do and how to do it.
This program is great for the very beginners. It is designed for a 9-week course. You will gain enough strength for a 5K run. The course begins with a five-minute run. During the course, a minute and a half of walking alternates with a minute of running. Then the load increases, and the walking time is reduced. Training becomes more and more difficult.
The program allows for variations: you can stop and repeat the past week in case it become difficult to train. There is no need to rush.
Offline mode: According to user reviews, using Couch to 5K Without Data (offline) is possible. Even if you have a cheap smartphone without a stable internet connection, the Couch to 5K app allows you to use features, such as the speedometer, odometer, and measure the distance you've covered, while you run. Wi-fi is only needed to download the app and pre-load maps for running.
Cons:
In week five, the load increases dramatically, which many people are not prepared for. At this stage, you can stop and start with the fourth week.
The lack of a full-fledged warm-up. It lasts only five minutes and consists of a single walk. Users suggest including running exercises in the warm-up.
Pros:
Simple interface
In nine weeks, any beginner can complete a five-kilometer distance
Developer: MapMyFitness, Inc.
Price: Free / 4,36 € (pro)
App rating: 🐱🐱🐱🐱🐱 4.7 out of 5
The app is suitable not only for experienced runners, but also for runners, walkers, cyclists, cross country, yoga and gym members. Map My Run is perfect choice for those who like to keep a diary and record all achievements. A one-month subscription costs $5.99.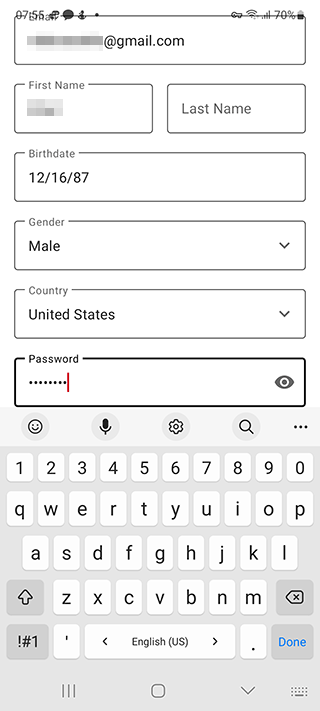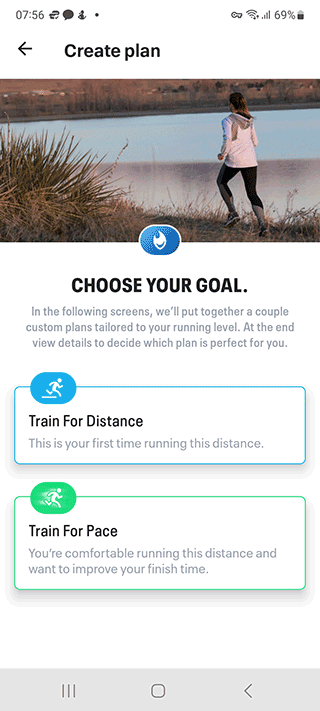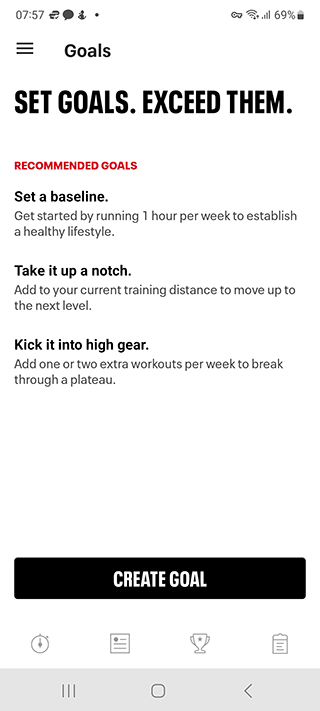 A total of about 600 activities are available in Map My Run. Among the most interesting features are:
Connecting Under Armour sneakers to the app.
The ability to track runs from the Apple Watch and learn about your progress with alerts.
Synchronisation with the latest fitness devices and apps, including Garmin and Apple Health.
Real-time workouts.
There's a workout log.
An audio trainer will advise on pace, distance, time and step rate.
You can also connect the Map My Run app to Apple Health to monitor your heart rate and save information about your workouts.
Offline mode: You can also use the MapMyRun app without a stable internet connection. This is handy if your mobile internet traffic is limited. Simply run the app, then turn on wifi to download the statistics data to the server so that you can analyze your achievements in the form of graphs later.
Developer: Zwift, Inc.
Price: Free
App rating: 🐱🐱🐱🐱 4.2 out of 5
Zwift is a combination of an online game and workout programs. You can compete on fitness equipment from the comfort of your room. The app is priced at €14.99. There is a week free trial period.
In order to use this app, you need to have a home exerciser, a smartphone with bluetooth, and a pedal frequency sensor. It is better to get a bike.
To start training, choose a "virtual country" to ride in. This can be New York, France or Paris, Yorkshire, Richmond, London or an imaginary Watopia. Each country has multiple itineraries.
Zwift is not only an opportunity for structured strength training, but also for races with other users. You choose the intensity of the group races yourself.
There are also workout options that real trainers have created. You can create your own workouts and plans for them.
Developer: ASICS Digital, Inc.
Price: Free / 0.99 € (pro)
App rating: 🐱🐱🐱🐱 4.3 out of 5
Runkeeper is in high demand among runners, thanks to its array of useful features, accurate readings, and easy to learn. The app will appeal to you whether you're a novice runner or a seasoned marathon winner. The app is available for iOS and Android platforms.
With the Runkeeper app, you can:
use GPS devices to keep track of your distance,
measure your time,
alternate between running and walking,
make up different activities,
set goals to track your progress,
create personalized workouts,
use reminders and motivators,
synchronize workouts with smart devices, fitness bracelets (Apple Watch, Fitbit, and others )
In addition to running, Runkeeper is suitable for keeping track of cycling and fitness walking activity.
Pedometer for Walking and Running
Developer: Andrii Kudriavtsev
Price: Free
App rating: 🐱🐱🐱🐱 4.3 out of 5
A small app records the user's motor activity. It is recommended that you carefully calibrate the sensitivity and check the app settings before starting.
Main functions:
Step counting and measuring the distance walked
Counting [calories spent] - for those who want to lose weight
A detailed log to mark your achievements for a certain period - year, month, day
The calculation of the minimum / average / maximum indicators
Heart rate, blood pressure, water balance and other data.
Advantages:
GPS is not required to calculate the distance covered. It uses an accelerometer, which is available on almost any smartphone.
Disadvantages:
Not all features are available for free
There are errors when using the accelerometer
Start to Run
Developer: AxiomMobile
Price: Free / 3,49 € (pro)
App rating: 🐱🐱🐱🐱🐱 4.7 out of 5
The main problem for beginners is not knowing how to start running. Start to Run is a great app for easy immersion in running. You don't have to reinvent the wheel, just choose a training program and follow the instructions.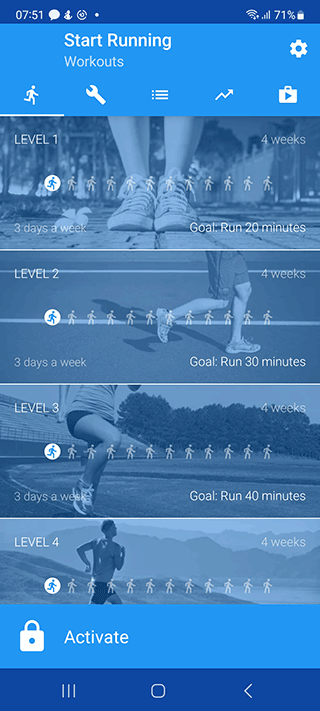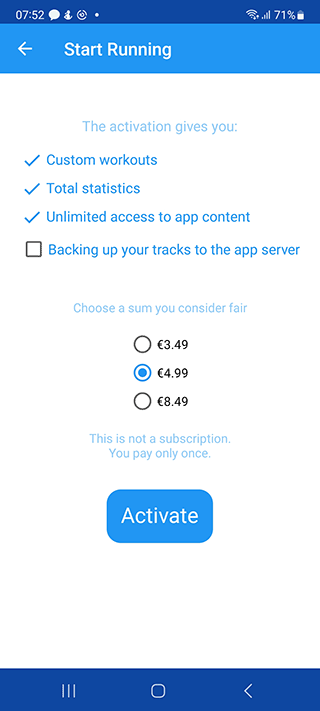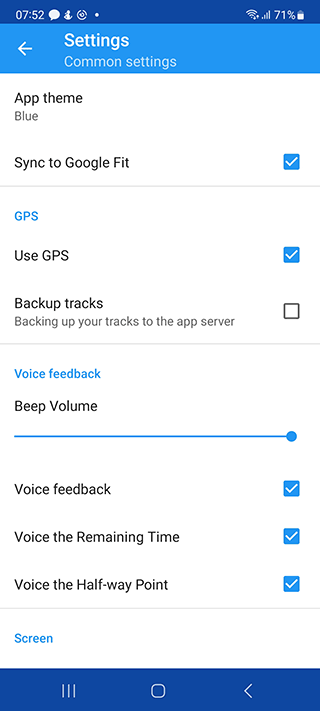 Thanks to the level system, you can gradually develop your skills. The first workouts will not exhaust you, adding motivation to achieve new goals. Each level has its own duration, intensity and load. It takes about 4 weeks to overcome each section in the run.
Useful features available in the Start to Run mobile app:
personalised training system
work with gps-trackers
several multi-level plans from simple to advanced
creation of your own training plans
collecting statistics during training (calculation of distance, time, etc.)
additional tools for recording running performance (pedometer, stopwatch, calorimeter).
Running App
Developer: Leap Fitness Group
Price: Free / 3,29 € (pro)
App rating: 🐱🐱🐱🐱🐱 4.9 out of 5
This app has several workout plans for running. The main focus is on weight loss. All weight loss programs are developed by competent specialists. The app will be useful to a wide audience, young and old people.
All achievements are recorded in the app log, along with digital indicators such as time, distance, speed, number of calories spent. You can display the data in a form of charts.
So, what workout plans the app offers:
Interval walking: a weight loss plan for those who prefer walking and speed walking to running
Running is the standard mode, allows you to pump up your skills, you can start with jogging and short distances
Introductory running with comments from a personalised trainer.
Other useful features of the Running App:
Weight loss goals
Detailed analysis of workouts, detailed graphs and statistics
Recording routes, comparing performance on different days on the same section.
Sports Tracker
Developer: Suunto
Price: Free / 1 € (pro)
App rating: 🐱🐱🐱🐱 4.1 out of 5
Sports Tracker is an app for those involved in active sports - running, walking, mountain biking, skiing. It allows you to track activity, analyzing the progress in the form of graphs.
Key features of Sports Tracker:
Track workout progress
View reports, training logs
Compare results of your chosen period
Keep a progress diary
Track calories, speed, pace, and other values in real time
Track logging, route search on map
Personalized workouts, video tutorials
Sports Tracker works with major fitness gadgets: trackers, smart watches, allowing you to synchronize workout data and export it in a convenient way.
Set goals and go to them, keep in shape and motivate yourself every day!
FAQ
Will a running app work without the Internet?
Yes, some iOS and Android mobile apps work well in offline mode.
Among best offline running apps, we would like to mention Stava. The reason for this is that the GPS does not require downloading data from the Internet. Therefore, the tracking functions will work fully.
Other apps for running also support the offline mode, we advise you to test it by disconnecting from the Internet. If you are not satisfied with how running apps work without the Internet, use a smart watch - a more reliable option, but requires the purchase of the device itself.

Ilia is a professional writer. He has expert knowledge in GPS and cartography with 15 years of experience. Additionally, Ilia has extensive experience in data recovery on PC and mobile. He started his career as a journalist by reviewing PC and mobile apps. His current responsibilities are to keep track of users' questions on MGT and answer them.