Published on

Updated on 
WeekTodo - free Planner App for Desktop
Authors
WeekTodo is a small weekly planner for desktop platform developed by Manuel Ernesto
You can use WeekTodo as usual web application - through your browser.
The data is protected and encrypted stored on your device. So there is no need to worry about privacy.
Download WeekTodo
If you have no experience in using schedulers or calendars, don't worry. WeekTodo has a minimalistic interface. You do not need to make any complicated settings after you start the application. Just choose a theme and language and then the main WeekTodo window will appear in front of you.
The standard view contains a 5 day calendar (first row) and custom lists (second row).
Tasks can be dragged and dropped both within the same day and between different days of the week.
Despite their relative simplicity, tasks can be made more complex by adding subtasks.
In addition, they have properties: color, reminder, you can add a note.
To change the appearance, you can modify the grid and remove custom lists. Import and export of data in wtdb format is also available from there.
Perhaps what WeekTodo lacks are synchronization and integration with Google Calendar. However the application is fresh, and perhaps it will have such features in the future.
---
WeekTodo is a convenient and uncomplicated scheduler with basic functions. It will appeal to those who want to organize the week, but do not like complicated todo managers.
---
Interview with Manuel Ernesto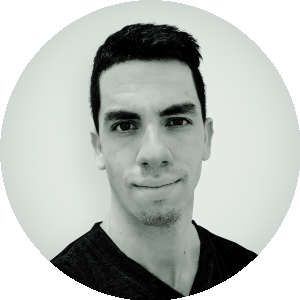 What is your background, how did you start your way in development?
I started in development when I was 13 years old, I was fascinated by video games and that's where I started creating my own applications and games. Then I kept developing as a hobby until I got to college and graduated with a degree in computer engineering. From there I have worked in several companies as a developer and about two years ago I have started working on independent solutions.
How did the idea to develop a task manager come to you? Was there anything you were not satisfied with similar apps?
I began to be interested in productivity and began to read about methodologies and systems, discovering that in my case the simpler, the better. I needed a place to put the projects that occurred to me and some simple way to define what I was going to do for the day or the days to come without an exhaustive planning. I searched and tried many applications, some very sophisticated where I ended up paying for functions that I didn't use at all, others where they required a millimetric planning format that ended up being inefficient for me and others that were simple, quite good but didn't satisfy me.
One day I saw a weekly calendar that had a fairly comfortable format, it was task lists for the 7 days of the week and 2 additional lists for tasks, the idea fit quite well with what I wanted, so I started to make it digital, initially a very basic solution, then I published it and saw that it aroused the interest of several users, so I keep improving it and that's how I start working on WeekToDo.
In what direction are you going to improve WeekTodo? What features do you plan to add in the near future?
For now, WeekTodo are in a cycle that includes finishing adding key features to the desktop version, will soon include native notifications with reminders and then repeat tasks. After that, there should be a period that is a little more focused on disseminating the solution and looking for some type of financing to be able to continue developing the solution and cover all the expenses associated with it. Base on that I should then start working on the synchronization between devices as well as the creation of applications for mobile devices.
Do you use task managers and on what devices?
Right now my task manager is WeekTodo for all my personal tasks and projects and for collaborative work I use Click-Up. I like to keep the work management only on the PC, on my smartphone I only take quick notes in a note app.
Besides all todo-managers, what things help you to be productive throughout the day?
I use the pomodoro method to focus on an activity for a period of time and take short breaks. I try to work in batch tasks, so I don't constantly switch between activities. I also use integration tools to automate and centralize all the flow of information and the process execution.