Published on

Updated on 
Best free step counter apps for Android - 2023 rating
Authors
Pedometer, or step counter, is a useful app that provides a lot of useful information. This is not only the actual number of steps taken, but also the energy expended in calories. Also counters are able to calculate the distance covered and average speed. In general, if you lead an active lifestyle, the pedometer will be a very useful mobile app.
In this review you will find free mobile step counters that do not impose a paid subscription. The feature set is not too limited and the ads are not annoying. We will compare the features and tell you which free step counter will be useful for you. All apps are tested and available for download through Play Market.
Table of Contents
StepsApp - Step Counter
Developer: StepsApp
Price: Free
App rating: 🐱🐱🐱🐱🐱 4.6 out of 5
A free step counter with many useful features that will be useful to hikers, jogs, athletes and people who are concerned about weight loss. The app has an excellent rating of 4.6 stars on Google Play.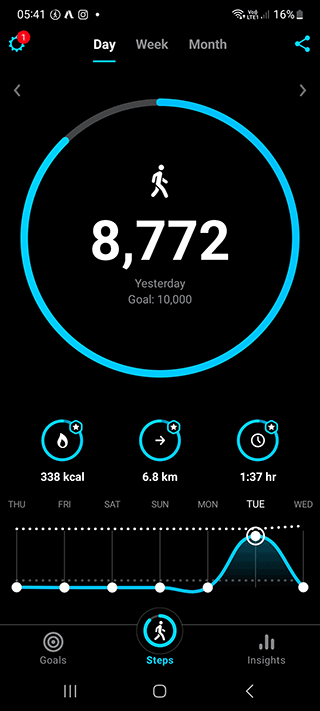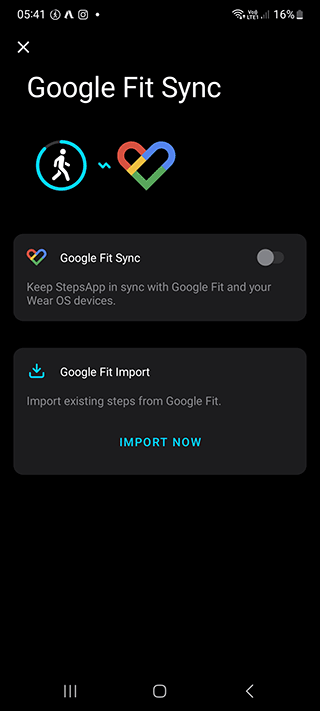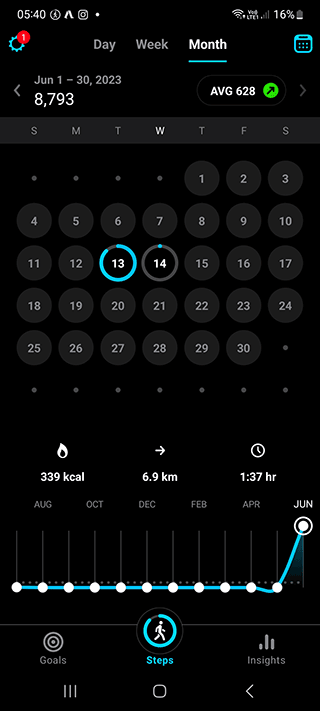 In fact, the app doesn't require you to buy a Pro account to track your steps, and the list of features is pretty decent.
Integration with Google FIt - free service for automatic steps counting, also saves phone resources (No extra services required)
A wide selection of design themes: StepsApp is not only useful but also customizable. Customizable charts and even animations
Calorie counting and tips for losing weight
Distance Calculation
These features are available to Android users for free. However, StepsApp does have a subscription in case you need more advanced features.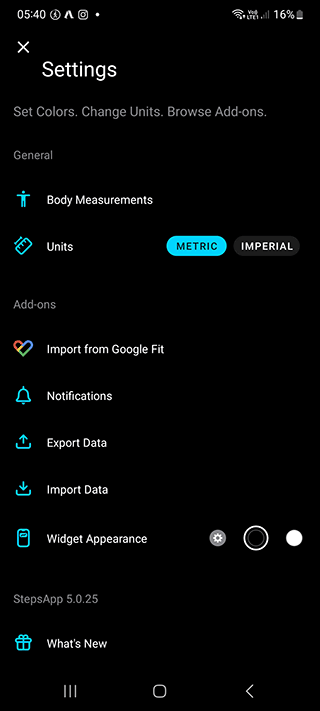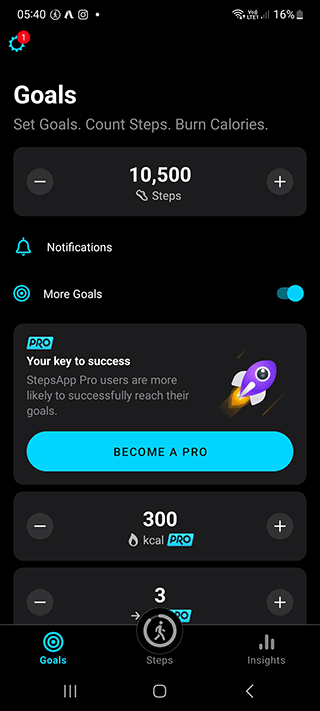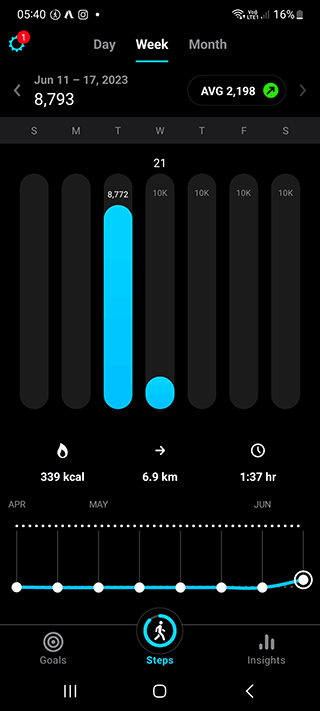 On the app's main screen, the Day section displays the total number of steps you've taken in a day. Accordingly, if you want to see data for a longer period, select Month or Week. Through the History and trends calendar, you can select a specific day or an arbitrary reporting period.
The StepsApp lets you set a goal, like walking 800,000 steps. As you reach your goal, the app will display an indicator on the screen that fills in as you reach your goal.
Also available on the StepsApp home screen is useful information such as a calorie counter, distance traveled, and time spent on the course.
Pros:
Suitable for jogs
Calorie counting features
Many free features for step counting
Google FIt integration
Cons:
Problem with displaying notifications (notification permission)
notification
Get it for Android
Google Fit: Activity Tracking
Developer: Google LLC
Price: Free
App rating: 🐱🐱🐱🐱 4.1 out of 5
Pedometer app from Google for those who monitor their physical activity - athletes, hikers, tourists, Android users who just need basic functions. All features of Google Fit are free, including step counting.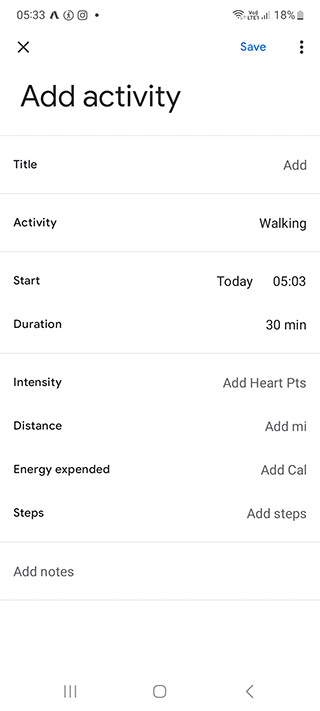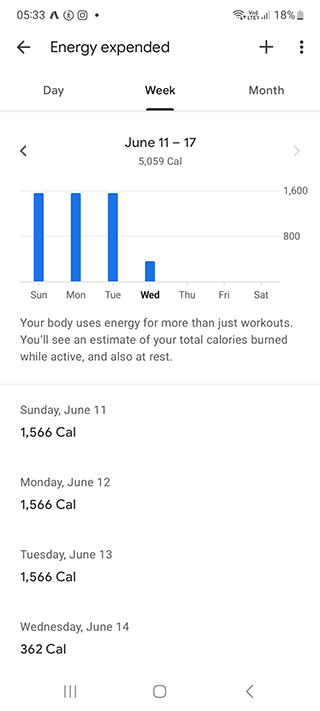 In the statistics section you will find a summary of calories spent, distance covered. There is more interesting information, such as sleep statistics.
Let's note the three main functions of the Google Fit app that we found the most useful:
Heart Points feature: a conditional metric. Cardio Points will allow you to stay active throughout the day and improve your cardio performance and gradually increase the number of steps you walk.
Sleep statistics: how many hours you slept or just stayed awake while in bed. However, this feature only works if you have a fitness bracelet. As a result, an indicator such as Sleep Quality is available.
Track your steps and activity through a fitness bracelet: using smart gadgets, you can improve distance measurement, step counting and synchronize the information with your Android mobile device.
Thus, the free app Google Fit will be useful not only for counting steps taken, but also in general to improve physical performance. And healthy sleep is known to have a great impact on your overall productivity and will help improve your activity and overall health.
The rating of the app is not very high - about 4 stars. This is due to the unstable performance of Google Fit with smart gadgets.
Pros:
Synchronizing data with fitness bracelets
Quick setup on Android devices via Google account
Cons:
Phone should always be near smart gadgets for step counting
Get it for Android
Pedometer (Step Counter App)
Developer: ITO Technologies, Inc.
Price: Free
App rating: 🐱🐱🐱🐱🐱 4.8 out of 5
We can't say that this step counter is strikingly different from other mobile apps in its category, but it's good because it has the whole basic set of functions for counting distance and energy expended. All this is completely free, there is no hint of any paid features. That is why the rating of the app is quite high - 4.8 on Google Play.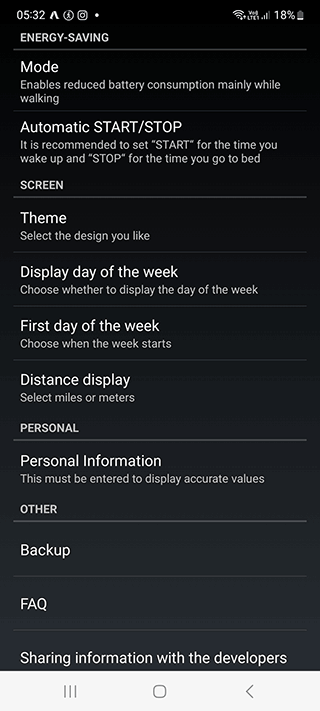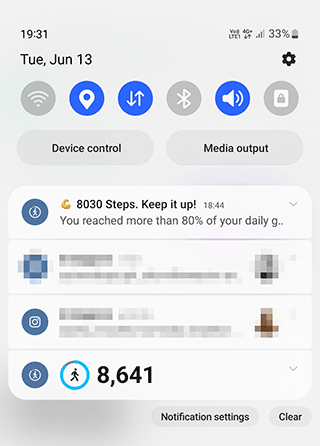 On the main screen of the app you will find a detailed graph: how many steps were walked, for what time interval, how many kilometers or miles approximately. Also, many users will find a summary of average speed information useful. All data can be segmented by day, week or month.
The app is as easy to use as possible. To start counting steps, simply launch the app and tap on the Start button.
You do not need GPS to work (data on the distance traveled and step counting works in the presence of an accelerometer).
The app does not need the Internet - fully autonomous operation. Thus you can save your phone battery even more.
Integration with Google Fit, Samsung Health or other services available on the Android platform.
10,000 step challenge goals: this goal was originally chosen, it is an average for maintaining activity.
Sensitivity adjusting: through the app settings you can calibrate the device for more accurate distance measurement.
If you care how many steps you have walked, this app can make walking a useful habit. Importantly, it's all available for free.
Pros:
No GPS activation required for step counting
Fully autonomous operation of the pedometer
Import and export data
Cons:
Inaccurate counting of distance traveled
Get it for Android
Accupedo+ pedometer
Developer: Corusen LLC
Price: Free
App rating: 🐱🐱🐱🐱 4.2 out of 5
Accupedo contains a number of interesting features that you will also find in other free step counters. And at the same time, you will rarely find so many features in this form just in the free version of the app.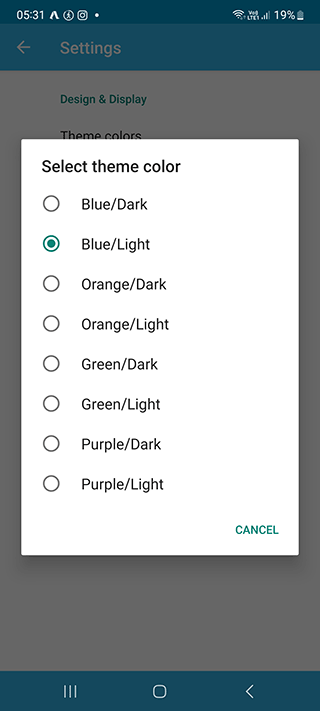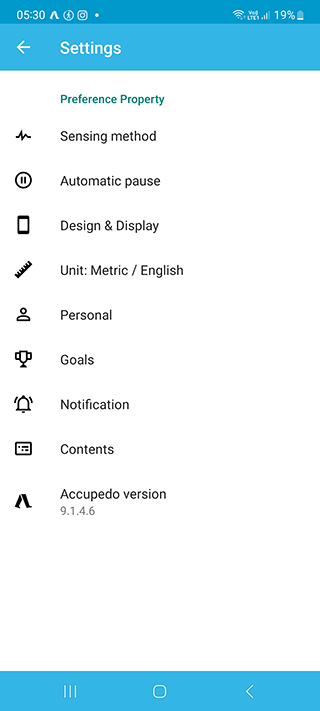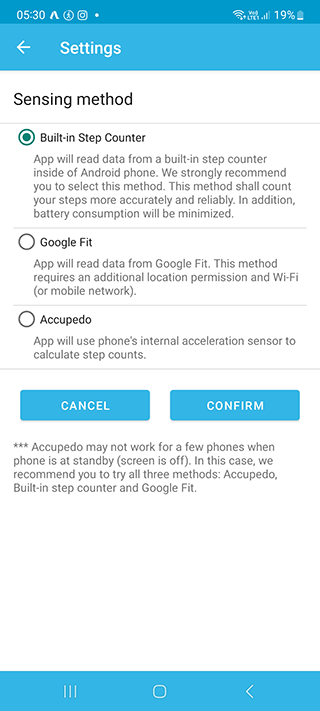 So, here's a list of the main features of the Accupedo app:
The intelligent algorithm: works as follows. Step counting works when you're on the move. In silent mode, if the device is moving, the app stops working.
Extra motivation: the app will not let you get bored and will encourage you with tips on how to improve your activity
Integration with smart gadgets and watches
Synchronization with other services like MyFitnessPal
Daily log file: automatic detailed reports sent by email
All your activity data is logged on the map via GPS satellites.
The Accupedo app would generally be useful if you walk, run or cycle a lot. As already mentioned, the step tracking feature is completely free for Android users.
The main screen displays graphs with numbers: how many steps you've logged per day, week or year. All of this can be customized to your taste. In addition, the user can find out how many calories were burned or how much time was spent to cover the distance.
Going into Accupedo settings, it is possible to change the units of measurement, method of step counting, specify personal information: height, weight and also set a goal: how many steps to walk in a day.
The app rating is 4.2 on Google Play, which is a fairly objective assessment.
Pros:
Completely free set of activity tracking features
Sending reports to email and other reporting methods
Gadget integration
Cons:
Users report that the app doesn't count steps due to access rights issues
Step count sometimes resets to zero at the end of the day
Get it for Android
Samsung Health
Developer: Samsung Electronics Co., Ltd.
Price: Free
App rating: 🐱🐱🐱🐱 4.0 out of 5
This pedometer does not need to be installed if you use Samsung Galaxy. All functions will work for free. The app takes over not only the function of counting your steps, but also the full monitoring of your activity throughout the day. Essentially, it is a one-stop health tracking app for Android.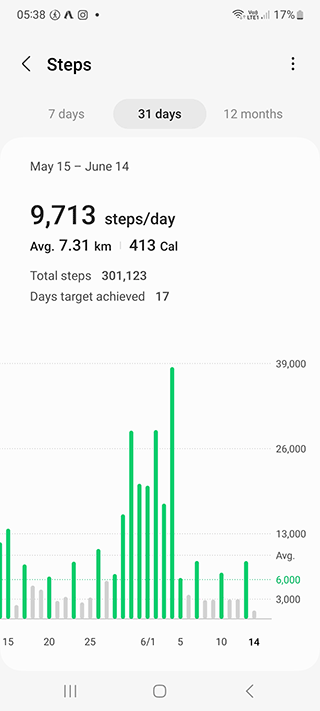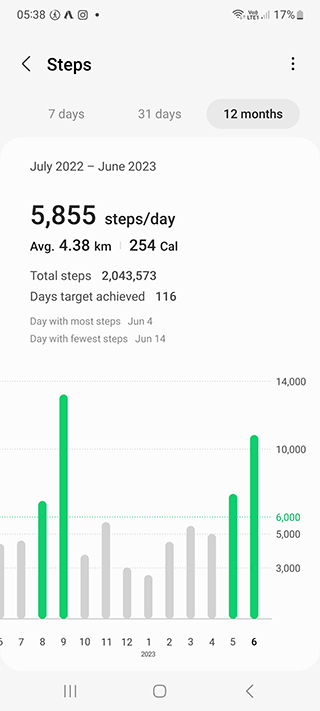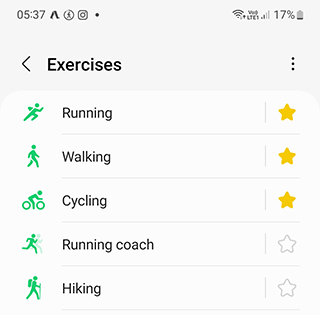 Samsung Health works unobtrusively and doesn't even require any presetting.
Samsung Health features:
Accelerometer is used for step counting, so the battery consumption is minimal
The app can work in conjunction with smart devices: watch, fitness bracelet (for example, Samsung Galaxy Watch)
It is possible to monitor the stress level and sleep quality
Access to fitness trainers and workout programs
Through statistics, Samsung Health provides information about the number of steps taken in a selected period, as well as the average pace, heart rate.
The app has a relatively low rating on Google Play (4.0), but that does not give you a reason to cross this step counter off your list. Samsung Health copes with its duties perfectly.
Pros:
The app is suitable for beginners and inexperienced users
The app displays your route on a virtual map
Using motion detection sensors
Cons:
if you already have a similar app installed, Samsung Health will not be able to send distance and other parameters to the correct address
no professional features
Get it for Android

Ilia is a professional writer. He has expert knowledge in GPS and cartography with 15 years of experience. Additionally, Ilia has extensive experience in data recovery on PC and mobile. He started his career as a journalist by reviewing PC and mobile apps. His current responsibilities are to keep track of users' questions on MGT and answer them.