Published on

Updated on 
Best navigation apps for Carplay - 2023
Authors
When going on a trip, we often think about where to go, what route to choose, and how to get to the destination as quickly as possible.
On the road, a lot of questions might arise: where to refuel, eat and relax, how to avoid traffic jams and not get a speeding ticket.
Navigation apps for Carplay are designed to help you plan your trip and minimize your time. In this review you will find 10 of the most efficient and popular navigation apps for Apple Carplay.
Table of Contents
Best navigation apps for Carplay - 2023
Our nominations:
Best free navigation app for Carplay: inRoute has paid features (available via subscription), but most of the features are free to use.
Best navigation app for Carplay for multiple stop trips: In fact, almost all navigation apps support this feature, but we would say Roadtrippers is the best app for creating complex routes with multiple stops using the Carplay interface.
Best app for circuit route on Carplay: Circuit Route Planner wins this category for sure. It creates routes of any complexity. You can add 100+ stops and loop the route as needed.
Best offline navigation app for Carplay: through the inRoute app you can save maps for offline route planning. True, you need internet access to use the realtime features.
Apple Maps
Apple Maps does not have a function of adding a new stop or multiple stops on Apple Carplay. Rather, it can be called a pit stop.
Maps will offer choices from places like coffee shops, gas stations, etc. Entering the address of the desired house or street is not possible here. As in previous cases, the user first needs to select the final destination. You can do this by opening the maps themselves, or with Siri.
After the desired route is selected, press "Go".
To add a pit stop, slide your finger up from the bottom while driving along the main route and select the desired option in the pop-up section with buttons.
After that, just click on the "Go" button next to the place of interest.
The second option to use a map with multiple destinations is to ask Siri. This can be useful during the trip itself, if you are driving and suddenly need to stop at a gas station or a cafe.
In order to add a pit stop on Carplay,
Say "hello to Siri"
Launch Carplay.
Say out loud what you want to add - a hotel, gas station, parking lot, etc.
Siri will open a list with suggested places,
Press the Go button to take an additional route.
To turn off the extra stop, say "resume route" to the voice assistant or click on the appropriate button directly in the maps with multiple stops.
Roadtrippers – Trip Planner
Developer: Roadtrippers
Price: €7.49 - €40.99 per item
App rating: 🐱🐱🐱🐱 3.7 out of 5
Roadtrippers is a free travel guide for Apple Carplay. Whether you are planning a vacation or want to go somewhere on the weekend, the Roadtrippers-Trip Planner app is made to help you find many attraction points and merely beautiful places along your way.
You can create and upload a route directly via the Carplay interface or the roadtrippers.com website. If you use a GPS-navigator, Roadtrippers-Trip Planner syncs with it, transmitting all your route data so that you can keep an eye on the travel conditions along your route.
You can share your route with your friends and acquaintances and travel with them, and they, in turn, can add some stops along the way. The app will help you find not only fascinating but also useful places on a map such as hotels, cafes, gas stations, etc.
The created routes can be easily saved on Carplay, in the device memory for later viewing and use.
If necessary, you can set Roadtrippers to add multiple stops or a circuit route through the scheduler.
The app runs in the background and doesn't overload your mobile device or vehicle head unit resources.
The app is focused on the United States, Canada, Australia and New Zealand. The free version of the program shows ads.
Pros:
Synchronizing data with the roadtrippers website
Adding several stops to a route
Using the Scheduler on Carplay
Cons:
Limited number of supported countries
Waze Navigation & Live Traffic
Developer: Waze Inc.
Price: Free
App rating: 🐱🐱🐱🐱🐱 4.9 out of 5
Waze is a multi-stop navigation app for Apple Carplay. It can be used to build routes with several points, there can be about 10 of them in total. In this case, the duration of the segments should not exceed 1 day.
If you need to make several stops or specify several cars - no problem, Waze will do it and calculate the route time. The best option for each vehicle will be suggested. At the same time, routes are constructed separately for each segment between stops.
The Waze app is universal and can be used with Apple Carplay in almost all countries in Australia, Europe, the United States, Canada and Singapore, various Asian countries and Africa.
Subscription costs start at $39/month (single user license). The maximum rate is $99/month, with up to 10 drivers and no limit on the number of stops.
Pros:
Free route building (up to 10 stops)
Large number of maps for navigation
Good route optimization features
HERE WeGo: Maps & Navigation
Developer: HERE Apps LLC
Price: Free
App rating: 🐱🐱🐱🐱 3.6 out of 5
HERE WeGo is a convenient app for Carplay navigation around a city through the best routes. Check out the suggested options and choose the best one, then just follow the voice commands.
The app allows its users to:
choose the best route regardless of the type of transport you're going to use;
add several stops along the route;
plan a circular route; building multiple stop routes;
compare the distance, speed, and price of a particular trip;
voice-guided navigation and visual prompts to avoid losing your way, missing a stop or a turn;
learn about the possibility of detour in case of difficult road conditions;
download offline maps and use them when there is no Internet access;
share information with friends and acquaintances.
Pros:
circular route planning;
planning and optimizing multiple stop routes
offline maps support
Cons:
there is no data on the time of map updates on road segments
Routin Smart Route Planner
Developer: Routin Inc
Price: €3.59 - €14.99 per item
App rating: 🐱🐱🐱🐱🐱 4.8 out of 5
Routin Smart Route Planner can help you solve the problem of optimizing your routes on Apple Carplay. It can be a complex route with several stops (up to 300) or an ordinary trip. The main purpose of this Route Planner is to reduce and optimize the time spent by the driver to overcome the route.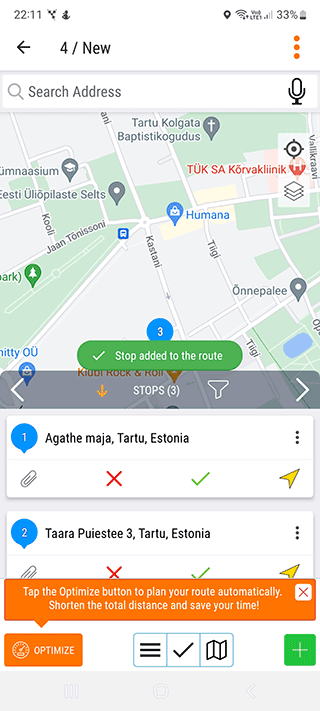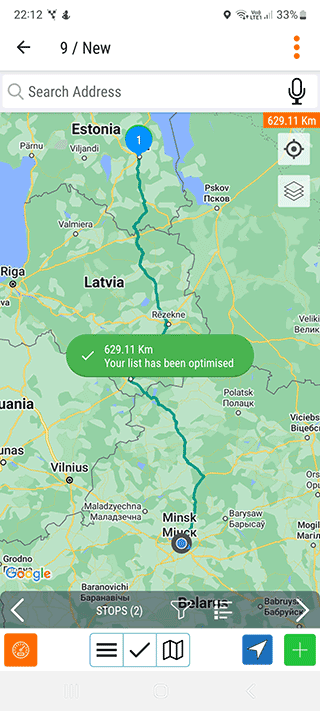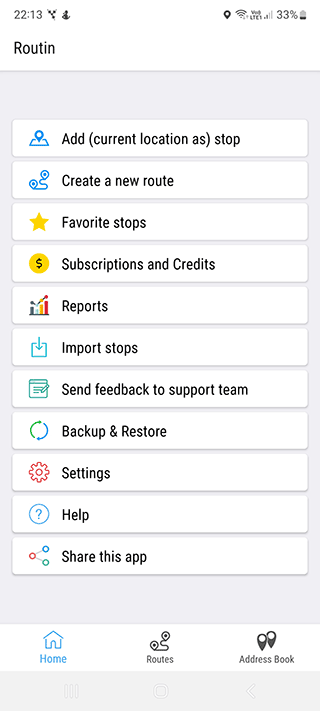 The way to work with the app is simple - create a route and click on the Optimize button. This planner will do the rest of the work for you. If necessary, make adjustments to the existing route by adding or removing stops. Other necessary information Routin Smart Route Planner receives in real time.
Key features of the app:
Integration with navigation apps such as Carplay, Waze, Google Maps, Here WeGo, etc.
Voice assistant and voice input
Easy confirmation of delivery by the client and doer
Search for stops by zip code (available in US, UK and other countries)
Making changes to the map and adding information
Thus, Routin Smart Route Planner is a versatile app that is suitable for performing freight services, sales, deliveries of various goods, and a wide range of services, including medical services.
Pros:
Free to work with display advertising and no significant restrictions
real-time road conditions monitoring
Cons:
Slow optimization when creating complex routes with more than 300 stops on Carplay
Circuit Route Planner
Developer: Circuit Routing Limited
Price: €1.39 - €219.99 per item
App rating: 🐱🐱🐱🐱🐱 4.7 out of 5
Circuit Route Planner is a great app to test the route planning automation features on Carplay. The app allows you to combine multiple delivery services and optimize driver time for all deliveries.
The app will also be useful to fleet and delivery team owners, regardless of fleet size or driver team size.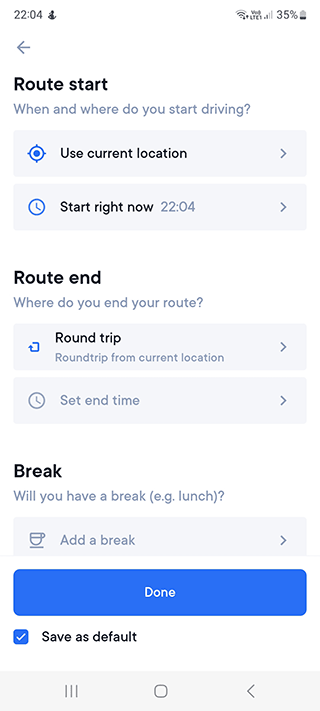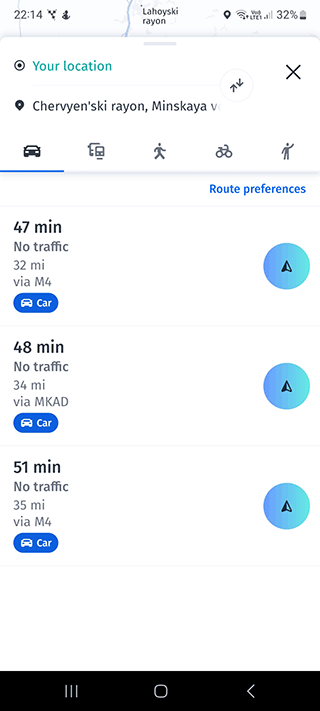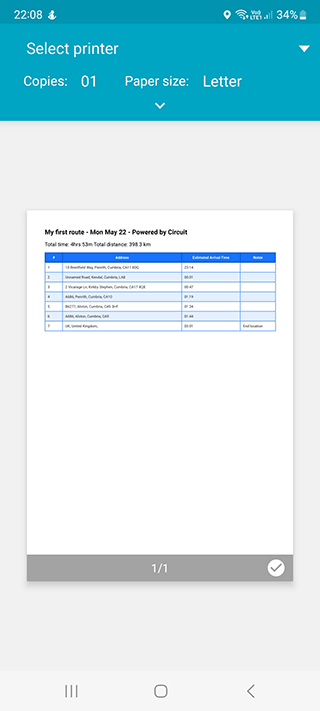 Unique features of Circuit Route Planner:
Route planning that takes into account the quality of the roads as well as the volume of traffic. This feature saves not only time, but also the fuel needed to deliver goods.
Use of highly detailed maps
Alternative route planning
Printing the directions
Automatic parcel search by license plate number
Delivery confirmation and customer notification. This can be done either by photo or manually. Confirmation of a successful delivery can be the driver and the customer's mark.
Analytics Tools for field sales
There are two versions of the app - Circuit for Teams and Circuit Route Planner for drivers. Thus, both company owners can use the app to deliver goods as well as the drivers themselves, who are involved in transporting goods along the constructed route.
Pros:
Availability of unique features such as parcel search in the car
Generally good functionality needed for planning delivery routes
Planning routes with multiple stops
Real-time traffic monitoring
Cons:
Relatively high cost of app: Standard plan costs $200 per month, and app will be available for 5 drivers
Route4Me
Developer: Route4Me, Inc
Price: €0.72 - €349.99 per item
App rating: 🐱🐱🐱🐱 4.4 out of 5
The Route4Me app is another effective tool for automating and planning routes with multiple stops on Carplay.
App Features:
A great alternative for Carplay navigation apps such as Apple Maps and Waze, as it knows how to plan routes for multiple drivers and in the most economical way.
Optimize routes to minimize fuel costs. Saving time for drivers by choosing the fastest and safest routes for deliveries.
Reports and Carplay analytics: this information allows managers and owners of delivery services to improve logistics, monitor the driver, and make changes in existing routes.
Additional GPS functions: batch geocoding, territory mapping.
High-quality, highly detailed maps of the United States and Europe: layers and different types of maps are supported while using Carplay.
Creation of complex multi-day routes with several stops.
Thus, Route4Me app will be of interest to drivers, owners of large and small companies engaged in delivery of groceries, packages and other goods.
Pros:
Good analytics and data collection to improve driver performance
Cons:
Slow performance on Carplay (the app constantly lagging/freezing)
Badger Maps
Developer: Badger Maps Inc.
Price: Free
App rating: 🐱🐱🐱🐱 3.9 out of 5
Badger Maps is a navigation app for Carplay. Its main purpose is to optimize routes for sales routes. Thanks to this you can reduce fuel consumption, save drivers time, and thereby optimize sales.
Let's note the basic features of Badger Maps:
Data Visualization: graphing and reporting on Carplay
Planning and optimization of routes, up to 100+ stops
Route saving, scheduling and sales optimization
Pros:
Introduction period allows you to test all functions
Time and gasoline cost optimization
Cons:.
Cannot be used for individual journeys and trips
inRoute - Intelligent Routing
Developer: Carob Apps, LLC
Price: Free
App rating: 🐱🐱🐱🐱🐱 4.6 out of 5
With this app, you can plan your route on Carplay according to the weather conditions, road bends and landscape features and then find the best way to your destination.
The app allows its users to:
Track the traffic situation in real-time, receive notifications on traffic jams or any changes in weather conditions via the Carplay user interface.
Check routes for rugged conditions (the app sends voice prompts. Note that this feature is available only in the paid version of the app).
Use interactive charts that show temperature, humidity, wind direction and speed, precipitation, altitude and curvature of the route and so on. (again only in the paid version).
Plot your own path or choose one of the options offered by Inroute App, as well as change the sequence of multiple stops on the map.
Export trip routes to Apple Maps, Google Maps and Waze.
Find gas stations, hotels and canteens near you on the Carplay map.
Save trips to your device memory and view them offline, as well as print them via AirPrint.
Downloading data from XLSX, GPX and KML files.
We can state that the Inroute App provides full information about the trip and increases its level of safety.
Pros:
Find reference information about gas stations, hotels, and recreation areas
Sync on all the devices you use (also only in the paid version of the app).
Cons:
The app shows ads on Carplay
Delivery Route Planner - Upper
Developer: Upper Route Planner - Easy Deliveries Planning
Price: Free
App rating: 🐱🐱🐱🐱 4.4 out of 5
This app is considered one of the best navigation apps for Carplay. There are 2 versions - delivery management for small businesses and an app for delivery drivers who want to optimize routes.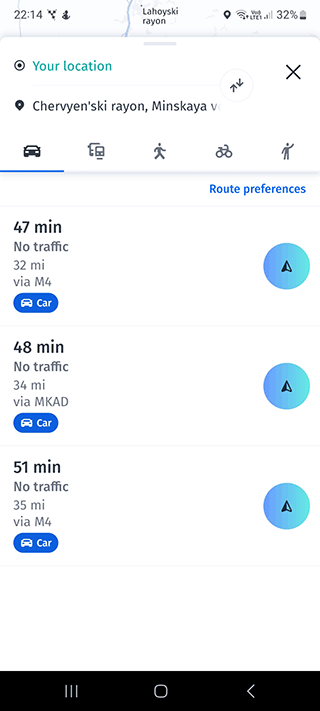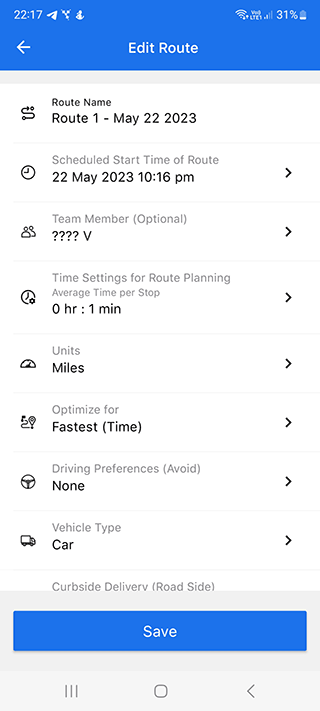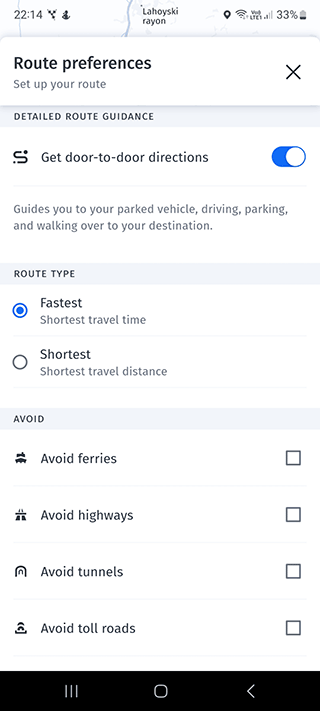 Route optimization involves the driver making a route with multiple stops (up to 500), and the app calculates the most convenient way to reach the finish point. In case of managing deliveries, Upper Solo route will help to choose the best routes for all delivery drivers and choose the best performers and the right routes.
Let's list a few key features of the app:
Adding multiple stops to the route
Calculating the optimal time between different stops
Creating summary reports
Importing and exporting data in xls format
Via the settings, the user can select different parameters, such as type of vehicle, departure time, and other preferences.
Subscription prices start at $5 and go up to $20. For customers, the subscription price starts at $39.
Pros:
Lots of customization for routing
Import and export data to other apps
Cons:
Difficult to choose a plan for individual use of the app
Short trial period

Ilia is a professional writer. He has expert knowledge in GPS and cartography with 15 years of experience. Additionally, Ilia has extensive experience in data recovery on PC and mobile. He started his career as a journalist by reviewing PC and mobile apps. His current responsibilities are to keep track of users' questions on MGT and answer them.