Published on

Updated on 
Best pomodoro timers for iOS, Android, and Mac OS
Authors
A lot has been said about pomodoro technique. It's a simple but very efficient method for managing time both online and offline. Thanks to the pomodoro timer you will be able to overcome procrastination and focus on current tasks.
In this article we present to you the best (based on reviews) pomodoro timers for mobile and desktop devices. We've given them a thorough test drive and highlighted their most important features. As a result, our list of pomodoro timers which have passed the assessment is the following:
Table of Contents
Forest - Stay focused (iOS / Android)
The mobile app for iOS and Android will be useful for people who find it difficult to focus and often lose concentration while working on tasks.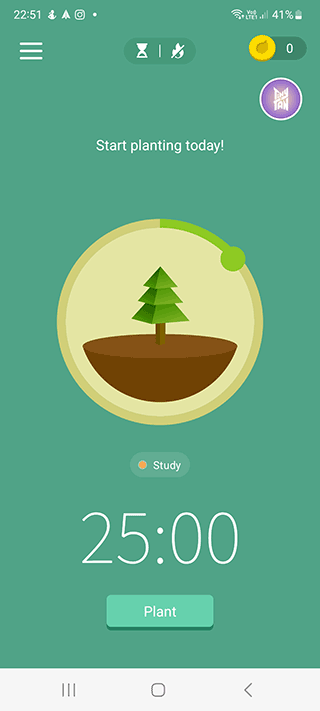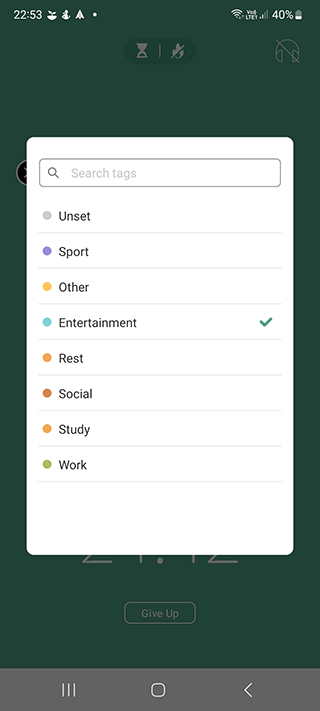 This app also uses the Pomodoro method, but the main difference between Forest and other timers is an unusual implementation based on associations. In order to complete a project you have to plant a "forest" created with the help of tasks (=trees). The more trees you plant, the more well-groomed the forest is. Consequently, if a task is abandoned, its tree dries up.
For each planted tree a bonus coin is given and it can be spent on a nice visual upgrade for your forest.
To sum it all up, the process of working with pomodoro is as usual:
Specify the time of a session and start the 25 min timer.
Perform a task on time and get bonuses for this.
Save the task in the list and check the statistics.
In addition to the mobile platform, Forest can also be used on the desktop as a Chrome browser extension.
PomoDone (iOS / Android)
PomoDone App allows to work with pomodoro tasks exactly as it was originally intended (without any excessive and distracting features). You have 25 minutes to complete a task and 5 minutes to have a break.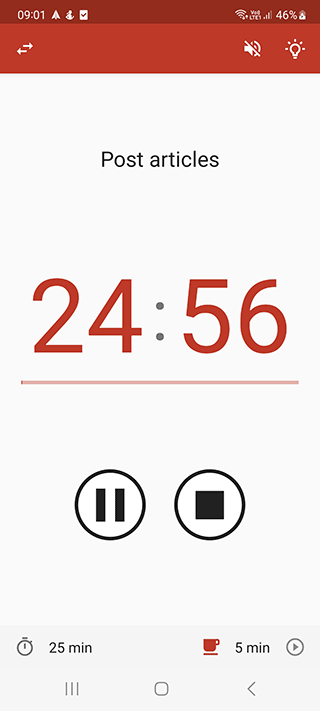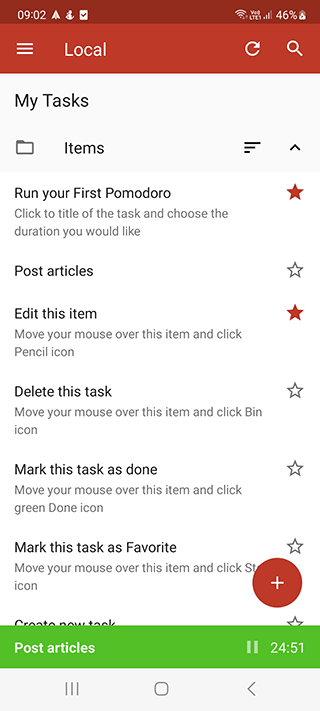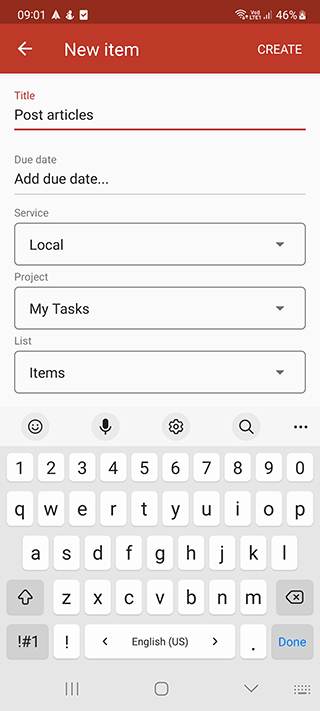 This tool can be used as a mobile app, desktop client or a browser extension. It's possible to use PomoDone as an add-on to other task managers. In other words, it's unnecessary to create new tasks since you can use existing lists by selecting them from the services for integration. Among them are Todoist, Wunderlist, Asana, Basecamp and many others.
PomoDone operates in a simple way:
Create a PomoDone account via the service website.
Select the service for integration.
Download and run the app.
Select a task and start the pomodoro timer for 25 minutes.
The app is distributed on a subscription method. The minimum fare (Lite plan) is €2 per month. It includes:
access to reports,
unlimited integration with other apps,
todoist filters,
subtasks management,
and other functions.
Ultimate plan removes all limits and adds support for professional project management tools such as JIRA, Asana, Nozbe, Paymo, Teamwork Projects, Basecamp and others.
Focus Booster (iOS / Android)
Focus Booster is a cross-platform pomodoro 25 minute timer: it can be downloaded for Windows and Mac OS, as well as for Android and iOS mobile platforms.
This app uses the pomodoro technique in order to focus on a specific task. In addition to having a timer, in its reports Focus Booster records the time spent on completing a task.
Let's talk about the main features of this time tracker:
Nice theme: you can choose a dark or light interface. Which has no excessive and distracting elements and only a mini-timer and the name of the current task are displayed.
Capability to save an unfinished session. If a task can't be completed in 25 minutes, you can return to it later by putting its timer on pause.
Visualization: timesheets are created automatically after each task is completed. After a session is finished, its timesheet can be exported in any convenient format. Reports are also available in Focus Booster.
The free version of Focus Booster has 20 sessions with reports (session length is from 15 to 90 minutes). The pro version with unlimited number of sessions costs $4.99 and you can export data in CSV. You can get acquainted with the pro version via the 30 days trial mode.
Focus To-Do (iOS / Android)
Focus To-Do is a great to-do manager distributed for free which can help you to win the battle with procrastination and get all the unfinished tasks done.
Its main functions:
task management on mobile and desktop devices,
work and study planning and to-do-lists compilation,
reminders of important tasks and events.
Focus To-Do is based on pomodoro technique: a user focuses on a 25 minute task and rests between working sessions. You can work in non-stop mode without pauses between sessions.
As for the pomodoro timer itself, there aren't a lot of options available. You can put the task on pause and change session duration.
Let's note other useful features of the app:
The output of statistics. Convenient visual graphs show the time spent on tasks or subtasks. Focus To-Do also analyzes how much time per day/ week or month was spent on projects.
Access from anywhere: real time syncing allows you to work with Focus To-Do from your phone/ tablet or desktop device (though the app should be installed on each of them).
Flexible configuration: setting reminders, task due dates, repetitions or splitting into subtasks.
In general, as you can see from the description, Focus To-Do is not just a pomodoro timer, it also has all the features of a classic task manager.
Be Focused (iOS)
Be Focused is an app for iPhone, iPad and Mac. It allows you to manage tasks and track their performance with the help of convenient visual graphs.
The app main features:
Time slots configuration: task accomplishment (25 minutes timer) and rest time between pomodoro sessions. The number of work intervals per day and cycles between long breaks.
Advanced statistics: the screen displays the name and the status of the current task and time left until its completion. Statistics for completed tasks is available: start and end date, time spent, number of tasks missed and time spent on breaks. Displaying a graph of a task for a specified period.
Importing task lists from other apps: migrated tasks are placed in Be Focused list.
Configuring notifications. Everything can be customized individually: clock ticking, alarm and the end and start time. Ordinary notifications are also available for both mobile and desktop platforms.
Syncing: although it's available only when you purchase separate apps for each platform, its cost is quite low: $4.99 for Mac OS version and $1.99 for the app for iOS / iPad.
Download Be Focused for iOS: link
Pomodoro Tracker (MacOS)
Pomodoro Tracker is another way to fight procrastination. This mobile app allows you to:
work with tasks using pomodoro method;
specify the number of tasks before a long break;
track progress over a specified period via reports;
set the interval for task completion and rest time;
customize the sound and style of notifications;
The Pomodoro Tracker app is available through the website and App Store. In addition to the offline mode, it provides integration with Google Calendar/Google Tasks and Telegram services.
Download Pomodoro Tracker for Mac OS: link
Goodtime (Android)
It's a great pomodoro tracker for Android. It's distinctive features are:
The name, execution time and number of completed sessions of a task displayed on a phone screen.
A task can be paused and resumed at any time.
It's convenient to track productive time by day in the form of graphs via statistics.
It's easy to group tasks and assign labels to them.
The duration of sessions and breaks can be flexibly adjusted via the Goodtime settings.
Download Goodtime for Android: link
Focus Keeper (iOS)
Focus Keeper is a free Pomodoro timer for iOS. It allows you to customize sessions, define goals (number of sessions per day) and change the color and sound of notifications. In general, in this app you can customize everything, including the duration of sessions/ breaks.
Your progress is recorded in the form of graphs (for 14 or 30 days). Reports can be viewed in the app relevant section.
Download Focus Keeper for iOS: link

Ilia is a professional writer. He has expert knowledge in GPS and cartography with 15 years of experience. Additionally, Ilia has extensive experience in data recovery on PC and mobile. He started his career as a journalist by reviewing PC and mobile apps. His current responsibilities are to keep track of users' questions on MGT and answer them.