Published on

Updated on 
Top-10 Best Google Maps Games and Driving Simulators for Mobile - 2022
Authors
Google Maps is a great way to kill time, but there are some games that are better than others. Here are the best Google Maps games.
Would you like to play location games and driving simulators developed around real Google Maps? For example, to drive a car across the USA? Or to explore a castle in Germany? If this type of game is for you, read this article and click the links to play games on Google Maps.
Table of Contents
The map game played on a map, it can be opened via a browser. It is based on Google Street maps. At present, this game involves 100-300 thousand people.
The main task of the player is to guess the place where the user arrives. Tags are made by clicking on the map in the lower right corner.
The player of Geoguessr app is placed in five locations around the globe. The terrain, road signs, climate, and roads can be used to get the directions. They allow a person to guess to what place the user has been moved to. After the player has clicked on the specific location, the algorithm evaluates the accuracy of the match (from 0 to 5000). After that, four more cards are shown until the player has marked all of them.
To run the geolocation game, you should:
Go to the official website of the game.
Enter your e-mail in order to create an account.
Confirm it through the email service by clicking the "COMPLETE REGISTRATION" button.
Change password by tapping it on text boxes.
Tap the "Start" button.
Users who have purchased a premium account on Geoguessr can create their own locations. Aside from that, the game is completely free.
Play GeoGuessr
The genre of this game is TowerDefence. The player can choose any location on Google Maps to defend against advancing enemies. Once you enter a location, MapsTD creates an area to defend and rewards you with 200 pounds. This bonus can be spent on standard turrets with simple range, speed and damage attributes.
By default, the game uses an 8-bit Google Maps overlay, but you can switch it to a satellite display or even use Moon maps. You can defend Moscow, Warsaw, Washington, Berlin and other locations from the enemies.
If you want to send troops to other areas, click on the turret. You get money for destroying enemies. These can be spent to build and improve turrets, and to buy troops.
Newbies can access only one route, but over time the new routes are emerging. It would seem that Google just decided to play a joke and color the map. But the game is still fascinating and addictive.
Play the game
Not many shooting games have been created with the help of the Google Maps API. Of those few, Geo Guns is one of the best.
Geo Guns is an impressive tank fighting game that makes full use of Google Maps satellite maps with a 45° view (bird's eye view). You can choose to play in one of several preset locations.
Once you have chosen a location, the four tanks in your army will appear at the bottom of the Google map. Enemy tanks attack by waves from the top of the screen. Repulse the attack and win!
Play Geo Guns
In this location game, you can drive vehicles using Google Maps locations. You can drive safely, ignore roads, park, race around the track, and travel the world. Move as you wish on the virtual maps!
The left/right arrow keys are used to control the steering. The up/down arrow keys are for forward and backward, respectively. On smartphones or tablets the most convenient way to play is by using the virtual joystick.
To start playing Driving Simulator:
Go to the official website of the game.

Select the type of transport (car or bus).

Select through the search box the necessary location.

Start moving the vehicle using the arrows on the keyboard.
Play here
This geolocation game is an economic simulator for Android. The gameplay is designed on Google Maps, you can install the mobile application through Google Play.
To start, turn on your GPS and scan your surroundings for resources.
Also, don't forget to give the game access to your location, because you have to build mines according to real coordinates.
Resources Game will not start without an internet connection. Therefore, get ready for additional internet fees. Everything depends on the data plan of your mobile operator.
You may be able to find deposits of precious minerals. You can also build mines and process the mined ore.
Players sometimes drop things. You can collect them and use to gain some advantage (sell them, build them, improve your base).
Get rank, build a headquarters, and stay ahead of the competition. Good luck!
Game link
Discover the gangster game. It allows you to govern the cities on Google Maps. Control a virtual Donald Trump and help him conquer a city or even a country!
Your stamina decreases as you play, so look for restaurants from where you can flee without paying. Rob banks, break into ATMs and avoid the cops! Extort, get involved in all sorts of crimes, and help Donald Trump to become a real gangster!
Game link
Developer: STEPN
Price: Free
App rating: 🐱🐱🐱🐱 4.1 out of 5
Popular game that allows you to earn money by running or walking. To play, you need to buy special sneakers. Their price starts at $24.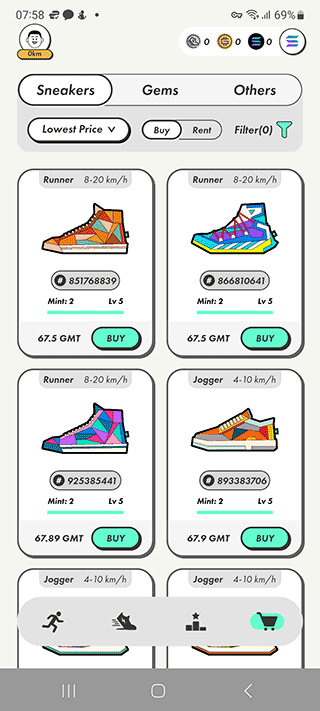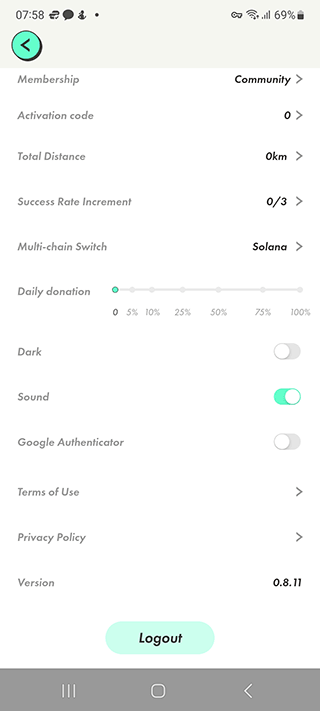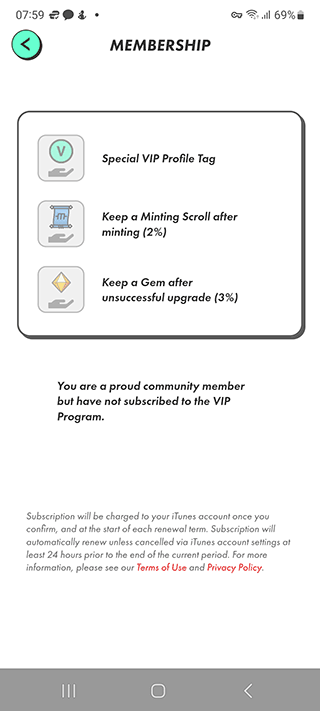 Sneakers are divided into several categories and have attributes such as durability, comfort and efficiency. These qualities can be pumped up for money.
Pros:
You can earn about $3,000 for a month of running.
The game is suitable for those who can't find real motivation to walk or run.
Cons:
You have to buy expensive sneakers to be effective and achieve good results.
Remember the classic game Snake? Google Maps Snake is the same thing, only more fun for a few evenings.
Snake crawls through maps of cities and countries. Maps is remotely reminiscent of Google Maps. Just select a location from the list (e.g. Sydney, Cairo, Tokyo, etc.). Control your snake with the keyboard. Your task is to collect the maximum number of passengers.
Click on the Start button. After completing the task, move on to the next city.
You can play snake from almost any device: iPad, iPhone, Android or via browser on PC.
Of course, the use of terrain maps here is very symbolic, and your geographical knowledge with Google Maps Snake you will not improve.
This is an interesting Google Maps game. It will help you improve your knowledge of geography, as well as kill a few hours having fun with your friends. This app can be recommended as an alternative to Smarty Pins, a once popular game that is now unavailable online.
To start, select a continent by clicking on the corresponding item in the game's menu. Google Street View displays the street of the city. Your task is to guess what kind of city it is. The place must be indicated on the map with a marker. If you guess, move on to the next task, otherwise you will be given a hint - how far away from the desired location the geolocation marker is.
This game can be played by several people at the same time, for this, create a private server. This can be done through multiplayer mode.
This game has several levels of difficulty, so it is suitable for users of any intellectual level.
The main task is to test your geographical knowledge and guess location. Unlike similar games, World Map Quiz displays satellite maps with limited features. For example, you will not be able to zoom in or see the nearest surroundings. You have to guess from circumstantial signs, vegetation, objects, what kind of city it is.
Virtual game, a driver simulator on Google Earth maps. You can choose any city or country, go on a trip on Google Maps.
Driving is very simple. Press Start, use the arrow keys on your phone or laptop to control the vehicle, Left / Right / Up / Down.
The game has no 3d mode. The display is available from above, and the quality of the image is quite high. It should be noted that driving the car here is simplified to the maximum - you do not have to bypass obstacles, the car has no damage, you do not need to refuel.

Ilia is a professional writer. He has expert knowledge in GPS and cartography with 15 years of experience. Additionally, Ilia has extensive experience in data recovery on PC and mobile. He started his career as a journalist by reviewing PC and mobile apps. His current responsibilities are to keep track of users' questions on MGT and answer them.