Published on

Updated on 
Deutsche Bahn: best apps and maps for planning trip
Authors
Visitors to Berlin complain about the city's complicated transportation system. This is especially true of the Berlin U-Bahn (underground) and S-Bahn (urban rail). Indeed, it is very difficult to understand how to get from one point to another.
That's why we offer you a list of apps that will make navigating in the subway a lot easier. You will be able in a few taps to build the desired route, with or without a transfer, and calmly get to a given station, no matter where you are.
All of the apps mentioned are available for iOS and Android, and most of the features are free, with a few exceptions that we'll mention.
Table of Contents
DB Navigator
Developer: Deutsche Bahn
Price: Free
App rating: 🐱🐱🐱🐱 3.5 out of 5
DB Navigator is an official app that can be used not only as a route planner in Berlin, but also to buy tickets for any mode of transportation - bus, subway, streetcar.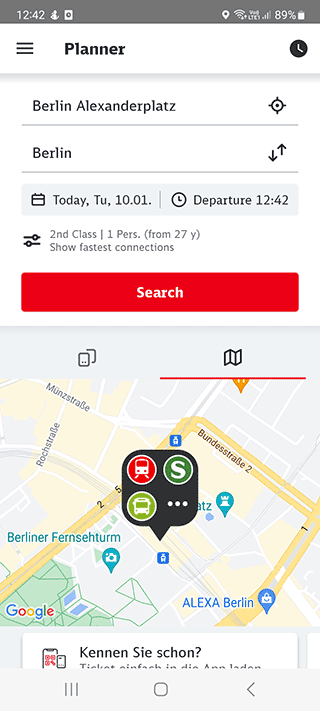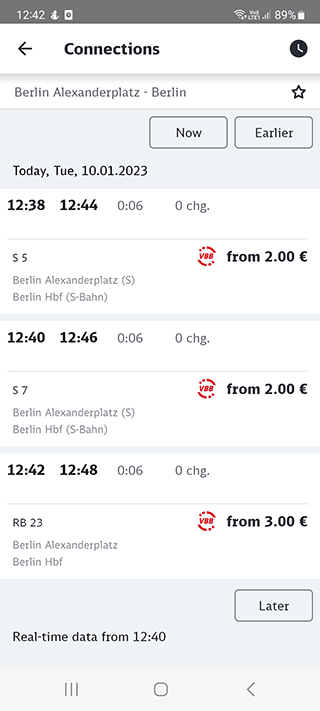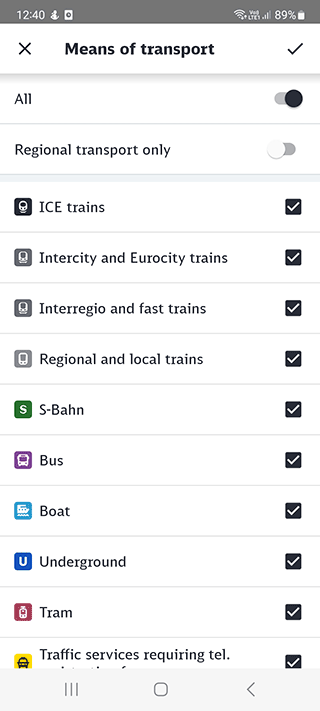 You can buy a ticket directly through the app and then use the e-ticket for travel. The metro ticket is available offline, so there's no problem showing it to controllers (even though some users complain that they've been fined for not having real paper tickets).
Key features of the app:
Buying e-tickets on S-Bahn, Underground (no receipt or paper ticket confirmation required)
A calculator to calculate the best price for a journey with transfers or according to the user's needs
Purchase e-tickets by one of the payment methods of your choice
Validating your ticket electronically directly through the app (can be done at the beginning of the journey)
Timetables for S-Bahn or U-Bahn trains, streetcars and buses in Berlin
Ticket sequence information for the chosen route
Notification of events: transport schedule changes, incidents, repairs and other emergencies
Pros:
The app provides you with comprehensive information about planned trips
Lots of useful features for Berlin visitors
Cons:
Requires authorization to log in to the app and confirmation when performing actions
Rather complicated ticketing system
Berlin Subway BVG U&S-Bahn map
Developer: Mapway
Price: Free
App rating: 🐱🐱🐱🐱🐱 4.6 out of 5
This app combines U-Bahn and S-Bahn maps. Only official information sources are used, so there is a guarantee that the data is not outdated and you will find the right route without any unpleasant surprises in Berlin.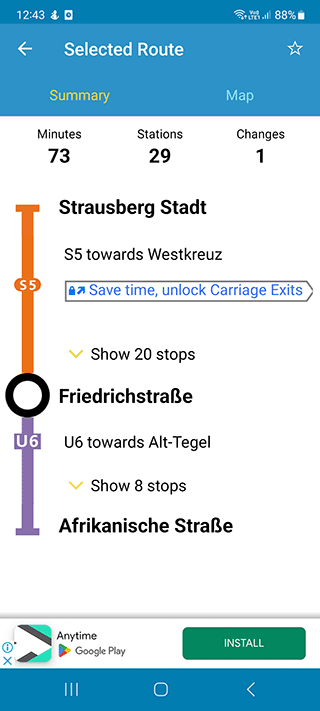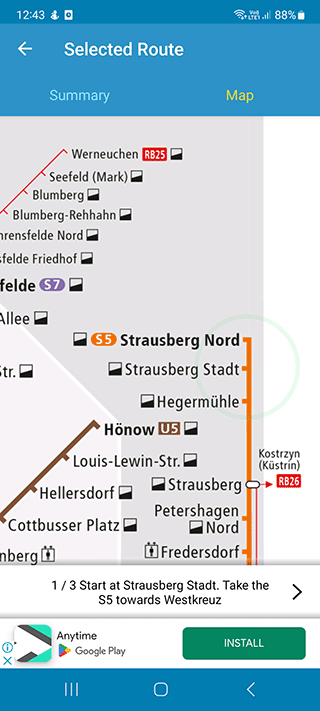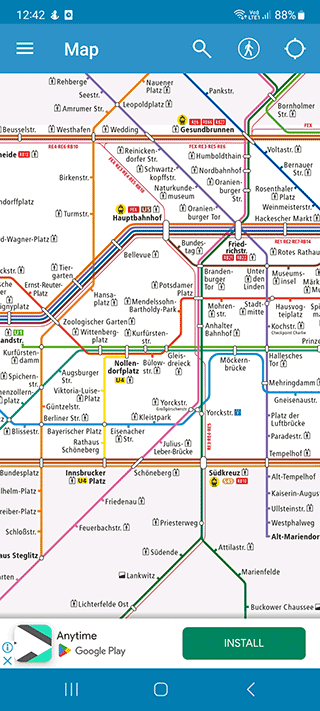 The app will help you build a route from point A to B for the selected transport or with transfers: by subway, streetcar or bus.
The main functions of Berlin Subway BVG:
Search for the nearest station relative to your current location in Berlin
Automatic search for transfer hubs for optimal route planning
Timetables and selectable times for route planning
You can specify not only a metro station but also a tourist attraction. The app selects the nearest Berlin U / S-Bahn station by itself
Saving stations to the list of favorites for quick access
You can disable advertising only in the paid version of the app.
Pros:
Cons:
Can't make a complicated route with a streetcar connection
S-Bahn Berlin
Developer: S-Bahn Berlin
Price: Free
App rating: 🐱🐱🐱🐱 4.1 out of 5
This product combines the entire S-Bahn transport network in Brandenburg, including Berlin.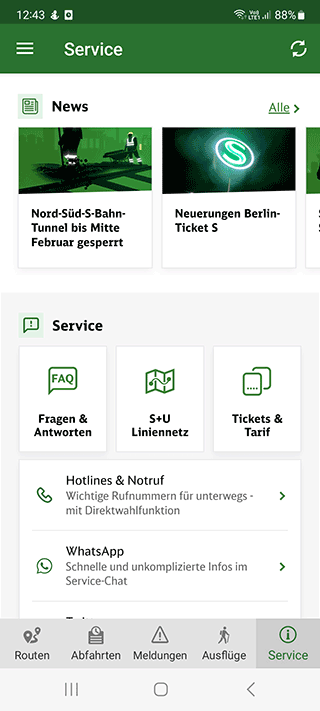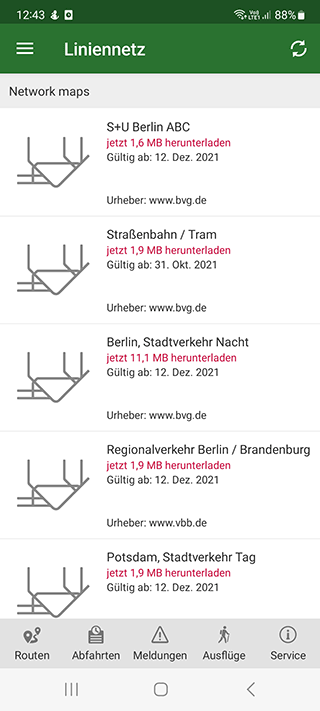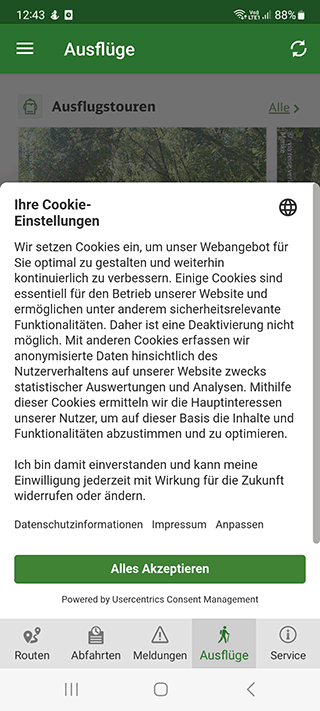 It is a simple but powerful app that allows you to:
Find timetables for the S-Bahn
Build several routes and choose among them the best one
Find all information about changes, incidents, almost real-time notifications
Take complex routes that involve connecting from the S-Bahn, U-Bahn to streetcars or buses
Get additional information (contacts, phone numbers)
Using the S-Bahn Berlin is quite easy:
Choose your start and end point,
Specify your preferred mode of transport and time of arrival or departure
Choose one of the suggested routes
Pros:
Timely notification of train changes
app can be used in Berlin and Brandenburg
Cons:
German language version only available
Berlin U-Bahn Guide & Planner
Developer: MobiTech Digital Ltd
Price: Free / €1.99 per item (pro)
App rating: 🐱🐱🐱🐱 4.0 out of 5
A similar app for navigating the Berlin subway. It is mainly suitable for U-Bahn trips. Since the app works offline, you don't need a local SIM card to build routes.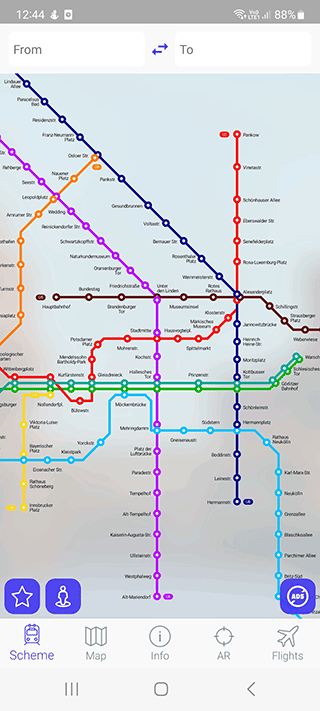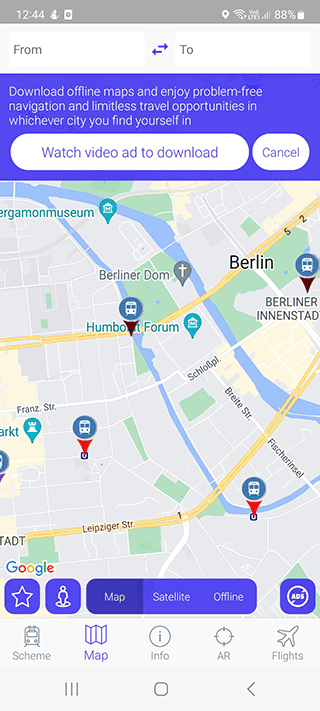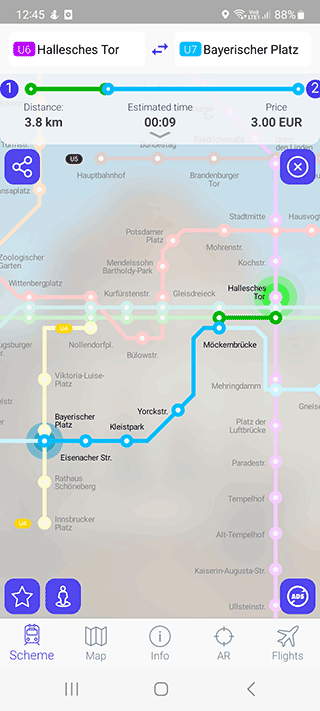 Key features:
Detailed and regularly updated U-Bahn subway map
Trip cost calculation
Augmented Reality feature: Find a subway station near you based on your current location
Search for ticket prices and payment options
Completely offline (no wifi or mobile connection needed)
Thus, the Berlin U-Bahn Guide and Planner helps you navigate Berlin's complex and confusing transportation system.
Berlin Liniennetz S und U Bahn
Developer: Apptastic Software
Price: Free
App rating: 🐱🐱🐱🐱🐱 4.7 out of 5
Despite the name in German, the app has an English-language interface. It contains offline maps of the Berlin subway (Underground, S-Bahn). In addition, here you can find maps for buses and streetcars. You can download the app only on Android.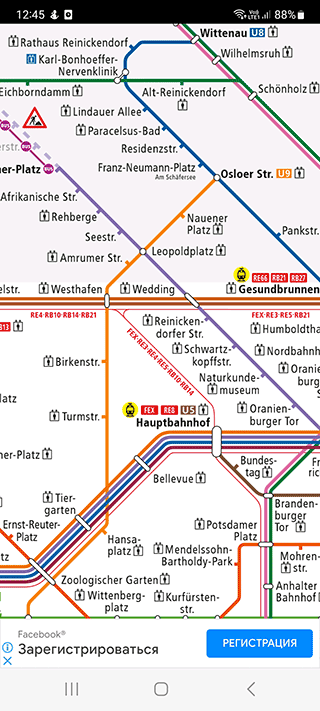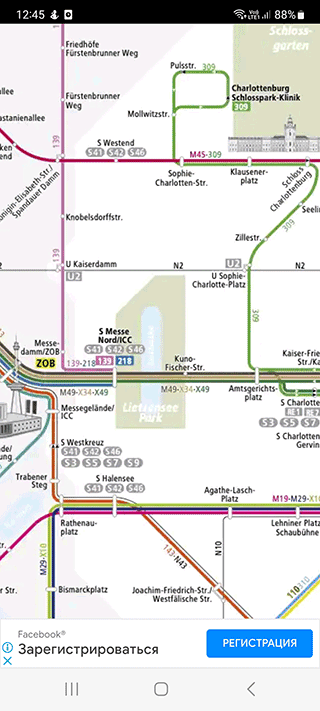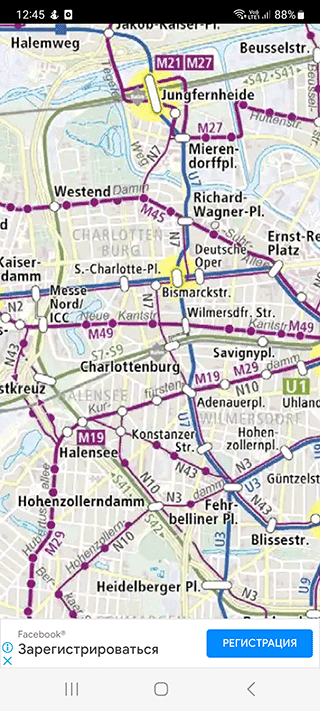 Features:
No internet required to display maps
Detailed maps, zoom and scroll support
Maps cover all of Berlin's transport network in the ABC area
Once in the app, you can select a map (Tram, Bus, S+U Bahn, etc.) and open it in full screen. However, please note that this app is not able to create routes, so the user must look for the best route himself.
Pros:
No ads
No unnecessary features
Cons:
Useful links and apps for Berlin

Ilia is a professional writer. He has expert knowledge in GPS and cartography with 15 years of experience. Additionally, Ilia has extensive experience in data recovery on PC and mobile. He started his career as a journalist by reviewing PC and mobile apps. His current responsibilities are to keep track of users' questions on MGT and answer them.