Published on

Updated on 
Best apps for Backpacking and Hiking in Alaska
Authors
Alaska is one of the most popular states for hiking enthusiasts. It is clear that without special equipment and GPS maps to do this activity is rather reckless. In this article, we will share the best Alaska hiking apps that are sure to be useful in 2023. They will help you when navigating national parks, mountains, Fjords, and so on.
Table of Contents
Outdooractive: Hiking Trails
Developer: Outdooractive AG
Price: Free
App rating: 🐱🐱🐱🐱 4.4 out of 5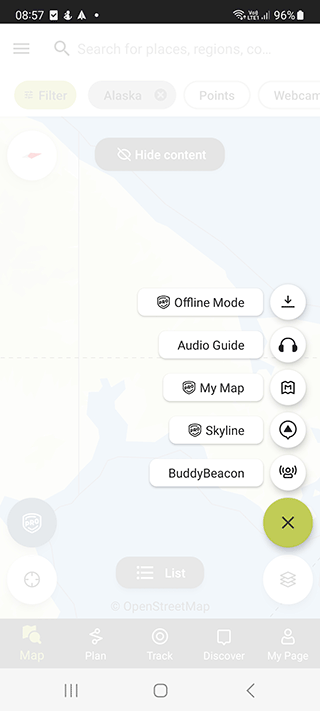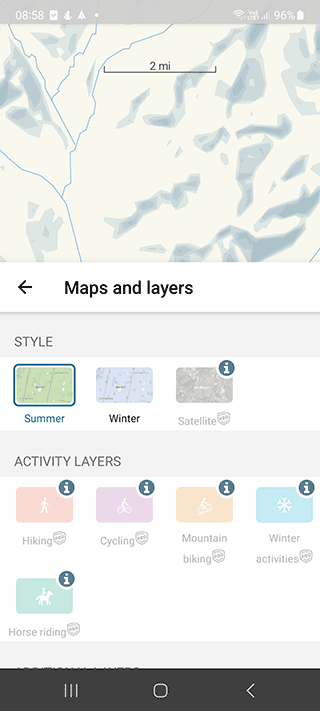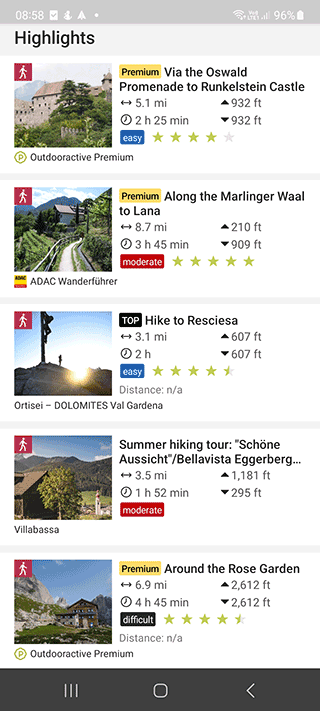 The OutdoorActive app is used by hikers all over the world. First of all, it helps you plan your trip route and track your movements along the way. Thanks to detailed maps, it is possible to make a plan down to the smallest detail.
Note the most interesting features that will be useful if you are going to Alaska (Glacier Bay, Denali National Park and other places):
Mountain Huts database: hours of operation, statistics, traveler reviews
Infrastructure search: where to stay in Alaska, best hotels, stores and gas stations near your current location
Alaska city maps: Anchorage, Fairbanks, Juneau, etc.
Vector and 3D maps of Alaska - displays everything to the smallest detail, all mountains, peaks, rivers and lakes, roads and facility names
Voice navigation with notifications and prompts
Integration with devices (AppleWatch) and services (Apple Health)
Recording Alaska trip itinerary with all stops. Available statistics on location, coordinates, distance.
The app will be useful not only for hiking in Alaska, but also for cyclists, motorcyclists and hikers. You can use the app for sport walking, hiking.
Wikiloc Outdoor Navigation GPS
Developer: Wikiloc Outdoor SL
Price: Free
App rating: 🐱🐱🐱🐱🐱 4.7 out of 5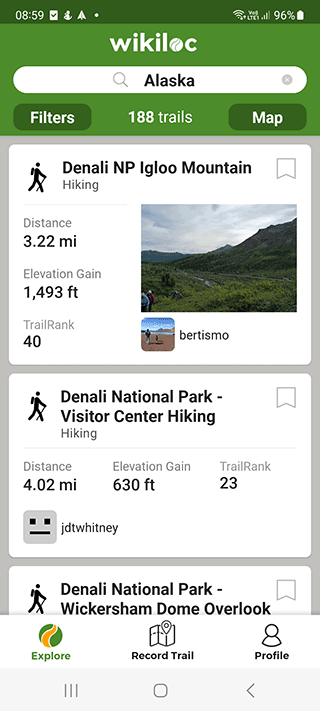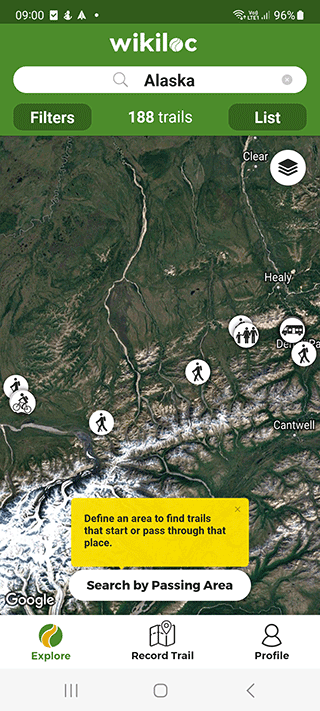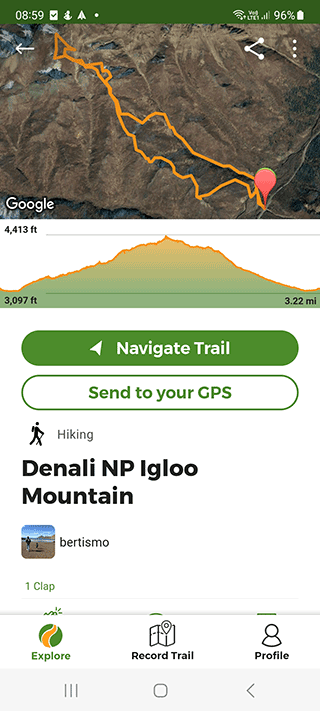 This app is one of the best guides to outdoor trails in Alaska. It supports about 100 sports activities, including hiking, hiking, and running. All tracks can be recorded in a local file, noting achievements and sharing statistics with other hikers and athletes.
Main features of the Wikiloc Outdoor Navigation app:
Detailed topographic maps of Alaska, with the ability to make changes, add tags and photos to a separate layer. Especially noteworthy are such locations as Chilkoot Trail, Skagway, The Exit Glacier and Harding Icefield.
Offline: If you are away from home with no wi-fi or mobile connection, offline maps will help you out.
Great support for the iPhone's built-in GPS features, including using Live Tracking to share your location with friends, other travelers, and family
Weather forecast for the near future and several weeks ahead according to the U.S. weather service
Peakbagger
Developer: Andrew Kirmse
Price: Free
App rating: 🐱🐱🐱🐱🐱 4.8 out of 5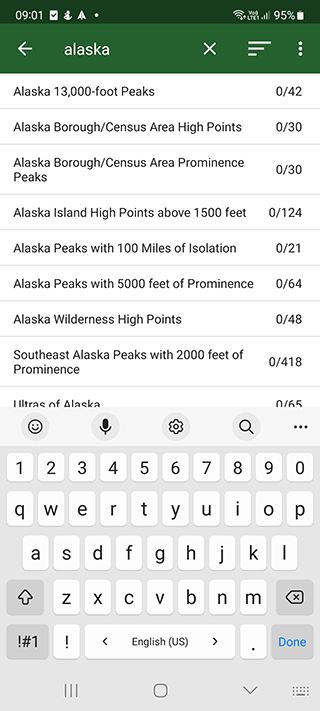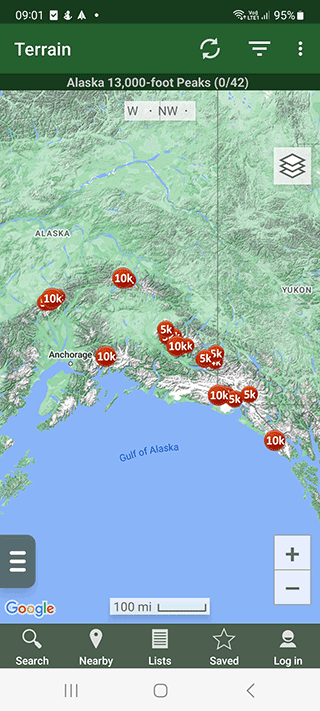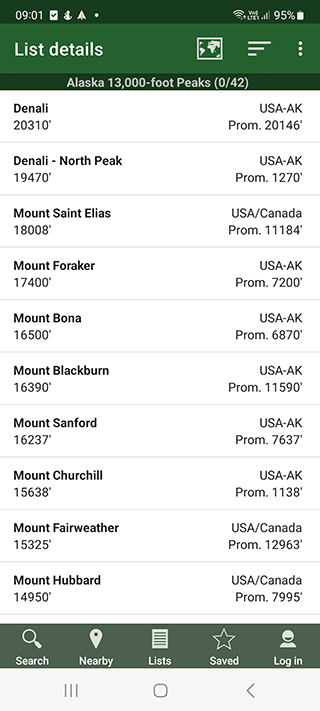 Often, in order to do hiking, you need to search for information on thematic sites. The Peakbagger app allows you to speed up this process considerably. It is a database of mountains and useful information taken from Peakbagger.com and ListsOfJohn.com.
Features of the app:
Saving progress: peak lists and traversed routes
Search for nearby peaks and other points on the map that may be of interest for hiking
Statistics on the peaks: popularity, number of climbs, altitude and difficulty
Detailed weather forecast for the specified day of the week according to the US National Weather Service.
Offline operation
Satellite images of the area (The Reed Lakes Trail, West Glacier Trail, Juneau, etc.)
Track log on map and view it afterwards, export it in GPX, KML, KMZ or other format
Advise the app for mountain hikers to climb peaks, find information on Alaska's mountains and publish their progress and discussion with other users.
Scenic Map Alaska
Developer: GrangerFX
Price: $4.99
App rating: 🐱🐱🐱🐱🐱 4.5 out of 5
3D topographic maps will be useful for hiking in Alaska. Detailed maps of the best hiking trails - for example in Chugach State Park or Kenai Fjords - are present.
The maps can be used even in the absence of the Internet, for this you will have to download them to the iPhone in advance. In addition, maps are cached in the memory of the mobile device, so the areas on the map that you have previously viewed will be available offline. This is a very useful feature, especially for hiking in the sparsely populated areas of Alaska.
In addition to infrastructure, roads, you can see a detailed map of the terrain, including uplands and lowlands, all down to the smallest detail.
Additional features:
Support for maps of the entire Earth, Alaska cities and surrounding areas
Detailed maps as Satellite image overlays - useful for travel
Automatic map updates courtesy of OpenStreetMap.org
Record your track as a file that you can play back on iOS
Create a route from any point or current location
We recommend this app to all lovers of hiking and active tourism - anyone who has decided to travel to Alaska.
Hiking Project
Developer: Adventure Projects
Price: Free
App rating: 🐱🐱🐱🐱 3.7 out of 5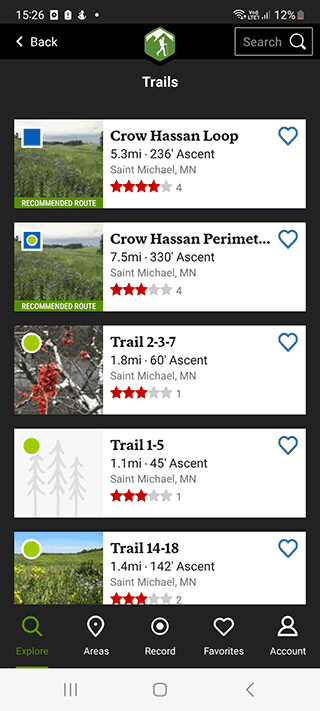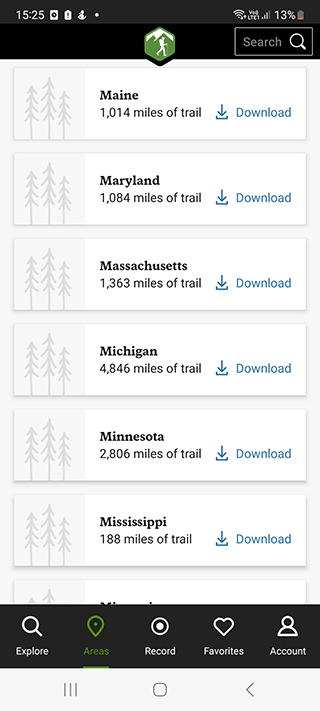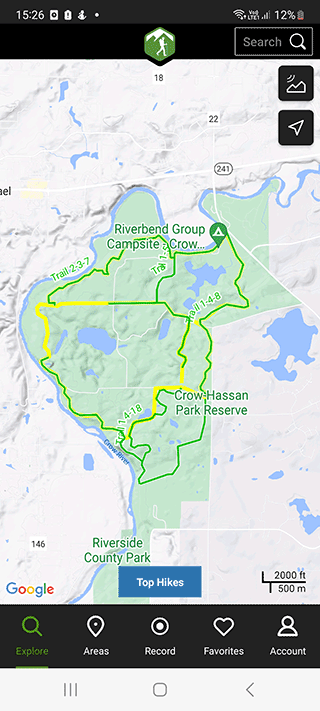 Hiking Project is an app that develops through the contributions of the community - users of the application from all over the world. It is best suited for those who enjoy hiking in the US and Canada.
Hiking is available all over the world, for this you need to learn points of interest, or Gems. You can select a specific region, location, country, and you will have all the possible routes for hiking.
For each hiking route detailed description is available: distance, route, upper and lower points, route complexity, for whom this hiking route is suitable. Therefore, each user can choose the activity to his taste and physical fitness.

Ilia is a professional writer. He has expert knowledge in GPS and cartography with 15 years of experience. Additionally, Ilia has extensive experience in data recovery on PC and mobile. He started his career as a journalist by reviewing PC and mobile apps. His current responsibilities are to keep track of users' questions on MGT and answer them.